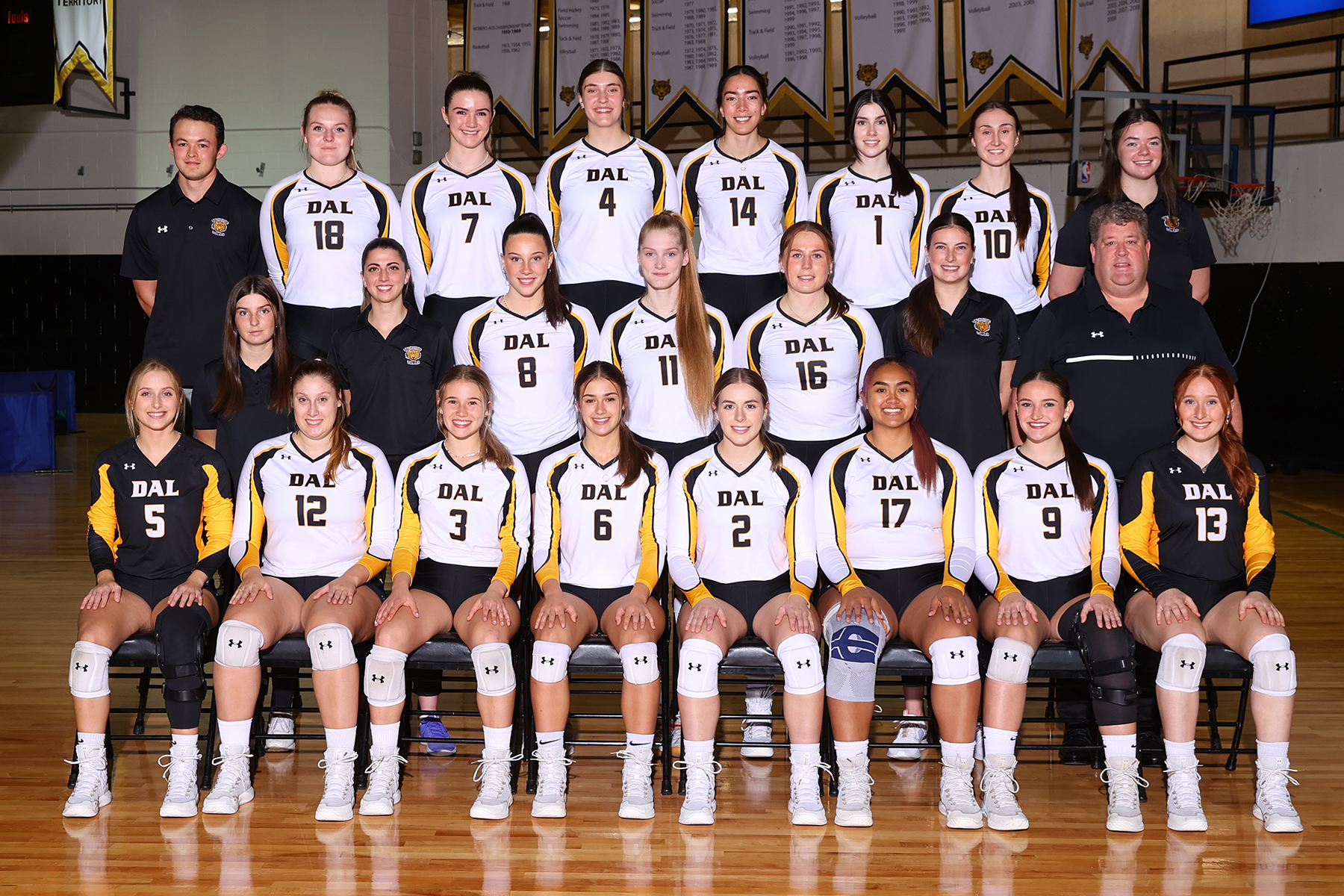 Story
We need your support
This season, the women's volleyball team aims to win gold at the Atlantic University Sport (AUS) championship for the 10th consecutive year. We are looking to raise $10,000 to support our student-athletes' success in the classroom, as well as exhibition travel, equipment upgrades and team apparel. Your donation to the Adopt a Tiger program will help to ensure that our varsity athletes can excel on the court and in the classroom.
About Our Team
The Dalhousie Tigers Women's Volleyball team has earned 26 AUS championships to date, including their ninth-consecutive win at the conclusion of the 2021-22 season. The team was crowned U SPORTS champions in 1981-82. Since the inception of the program, many athletes have been recognized as AUS all-stars and/or U SPORTS all-Canadians and have enjoyed success with Canada's national team program and in professional leagues overseas. Numerous student-athletes have been honoured as U SPORTS Academic all-Canadians for their exceptional work in their academic programs. Several student-athletes have also been selected as AUS Community Service Award winners for their volunteer commitment to their school and community, their academic achievement and leadership in their sport since 1997-98.
Adopt a Tiger Program
The Adopt a Tiger program offers supporters an opportunity to assist Dalhousie volleyball players in their pursuit of excellence as they balance the demands of being varsity student-athletes. Funds raised through Adopt a Tiger help ensure that the student experience offered to Dal Tigers is as superb as their commitment to represent our university.
If you would like more information about this campaign, please contact Clare MacDermott at Clare.MacDermott@dal.ca
Supporters
Elizabeth Nadalini
Varsity sport is such an integral part of the overall experience in a young adults life with the offer of team building, comaradi and life long friends sharing the commonality of passion for the sport of volleyball .
Derrick Aucoin
Bill Valdmanis
Dace Johanson
Supporting DAL Women s Volleyball and Engineering D. Johanson
Mary Landry
So proud of all our student athletes. They work so hard every day to challenge their minds and bodies. Good luck in your studies and sport.
Shannon Boldon
Wes Brown
Dea Chabot
DEBORAH BROWN