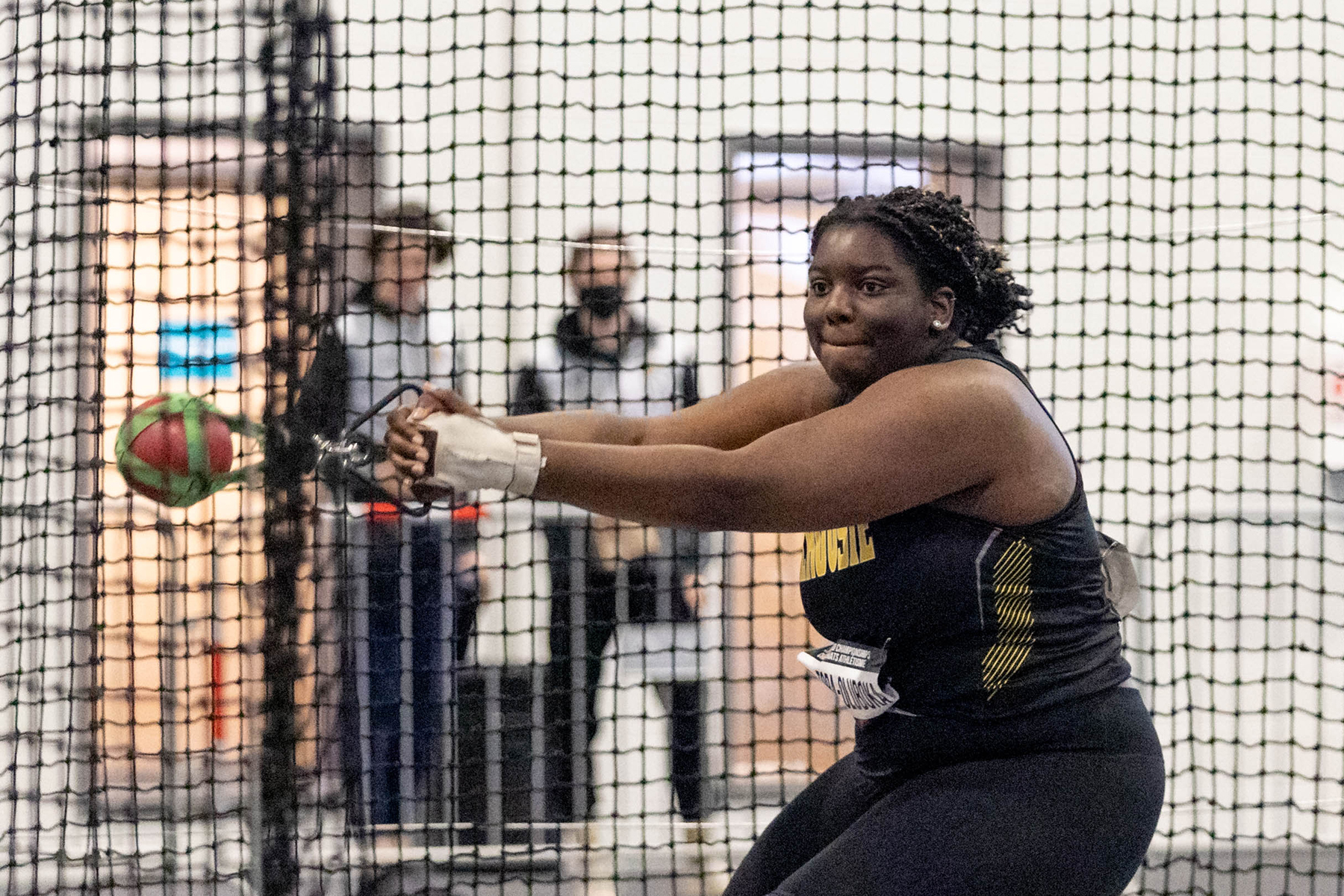 Strategy
About Our Team
The black and gold men's track and field team won their 40th Atlantic University Sport (AUS) championship title at the end of the 2021-22 season. Track and field is one of the oldest AUS varsity sports, dating back to 1911, and Dalhousie has established a storied history seen through today's record holders.
The Dalhousie women's track and field team has established a tradition of excellence as an Atlantic University Sport (AUS) leader that includes 37 AUS championship titles. The team earned their 31st consecutive AUS title in the 2021-22 season.
Numerous track and field athletes have received recognition for their athletic accomplishments with conference and national championship medals in addition to AUS all-star and U SPORTS all-Canadian honours. Many have also been honoured as U SPORTS Academic all-Canadians for excellence in their academic programs.
Why We Need Your Support
This season, the track and field teams aim to raise $10,000 to support equipment upgrades and new team apparel this year and exhibition travel and training camp in 2022. Your donation will help to ensure that our varsity athletes can excel on the track and in the classroom.
Adopt a Tiger Program
The Adopt a Tiger program offers supporters an opportunity to assist the Men's Women's Track and Field team in their pursuit of excellence as they balance the demands of being varsity student-athletes. Funds raised through Adopt a Tiger help ensure that the student experience offered to Dal Tigers is as superb as their commitment to represent our university.
If you would like more information about this campaign, please contact Clare MacDermott at Clare.MacDermott@dal.ca
Supporters
Erin Scott
Good luck this season Tigers!