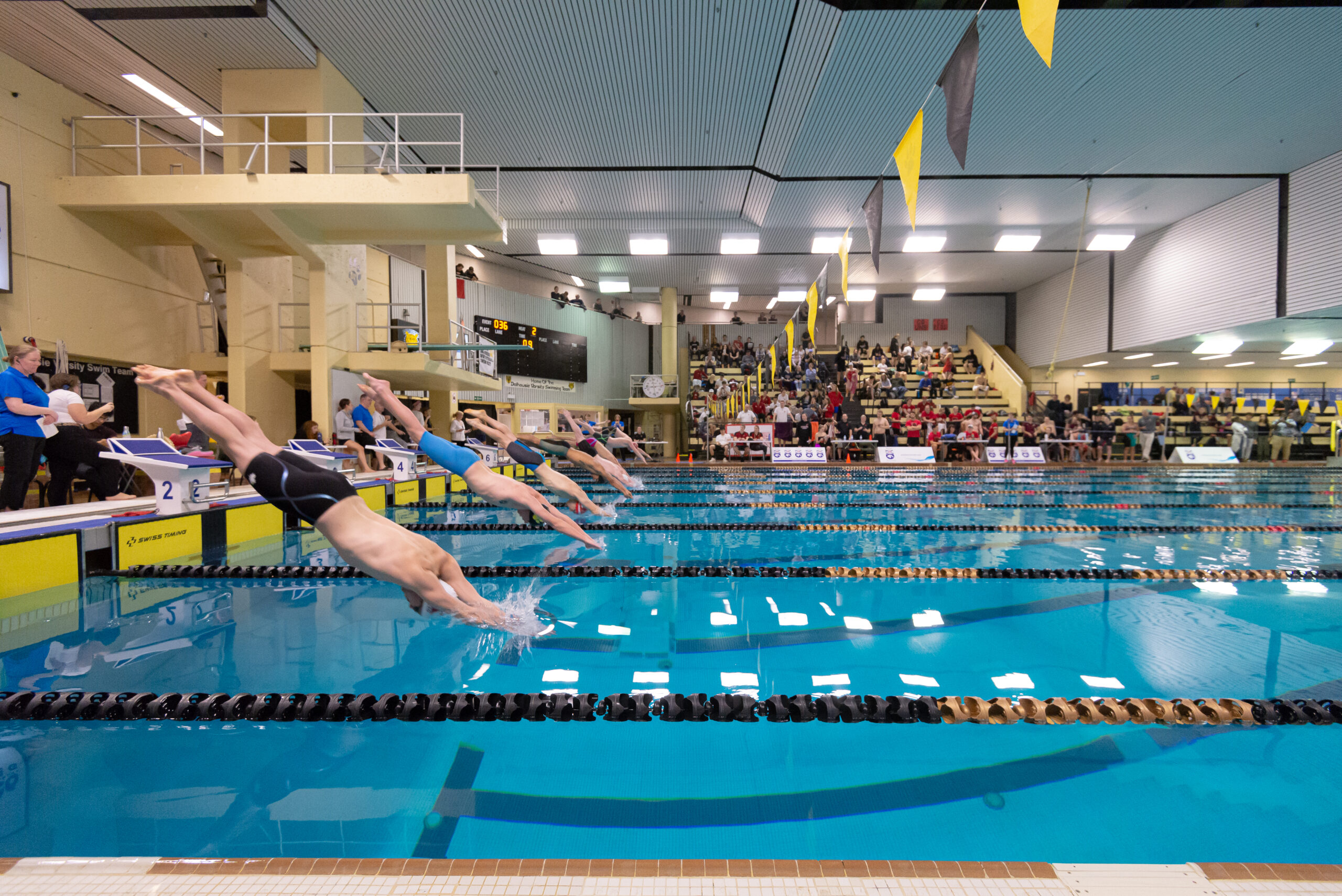 Impact
We Need Your Support
The women's swim team is primed to secure their 24th-consecutive conference championship this season, while the men are going after their 31st AUS championship title in program history, with an eye on some personal best performances at the national championships. There are a number of meets scheduled for the season to help prepare them for a run at back-to-back AUS conference championship titles and need your assistance to make it happen.
About Our Teams
Over the years Dalhousie's men's swimming program has established a tradition of excellence well known in Atlantic University Sport (AUS) and U SPORTS, most recently captured their 30th AUS championship at the end of the 2021-22 season. Many of the student-athletes who have been a part of the black and gold swim team have recorded outstanding finishes to earn medals at the conference and national levels in addition to AUS all-star and U SPORTS all-Canadian honours.
The women's swimming program has been crowned Atlantic University Sport (AUS) champions 36 times since the program's inception including their 23rd consecutive title in the 2021-22 season. Their record has allowed them to become known as a fierce competitor and high level program in the AUS and U SPORTS. Athletes on this team have been recognized as AUS all-stars and/or U SPORTS all-Canadians for incredible finishes in the pool, as well as Academic all-Canadians for exceptional work in their academic programs.
Numerous swimmers have also been recognized for their excellence in the classroom as U SPORTS Academic all-Canadians.
Adopt a Tiger Program
The Adopt a Tiger program offers supporters an opportunity to assist the Dalhousie swim teams in their pursuit of excellence as they balance the demands of being varsity student-athletes. Funds raised through Adopt a Tiger help ensure that the student experience offered to Dal Tigers is as superb as their commitment to represent our university.
If you would like more information about this campaign, please contact Clare MacDermott at Clare.MacDermott@dal.ca
Supporters
Whitney Cohoon
Heather and George Myrer
So thrilled to support this team, especially our son Will, who is in his freshman year as a Tiger. Go Dal!
Cecille and Tom Ferguson
Every success is wished for the students athletes.
Philippa Walsh
Marcel Pothier
Sandra MacKenzie
Happy to support my granddaughter Ava and the Dalhousie Tigers Swim Team! Good luck!
Lance Cansdale
Sheila Rowe
Carlene Larue
Carol Montgomery
Enjoy your swimming journey!
Tatiana Deveau
Please use this gift where it will be most helpful! Go Tigers!
john hollick
I am a parent of your swimmer Veronica Hollick, I think all donations are going to a good cause, To support youth sports financially in these very unique times is a gift in itself. Young people who do sports in there after or before school time is both healthy mentally and physically.
Heather Nickerson
In support of Rookie Ava MacKenzie! Keep up the great swimming Ava, we are proud of you!
Erik Kerasiotis
From an old swimmerdood. Enjoy the time in the pool :)
Lori Williams
To support my nephew, Liam Ferguson. Go Liam!!
Catherine Cameron
Jennifer Jones
Have a great season. Go Tigers!!