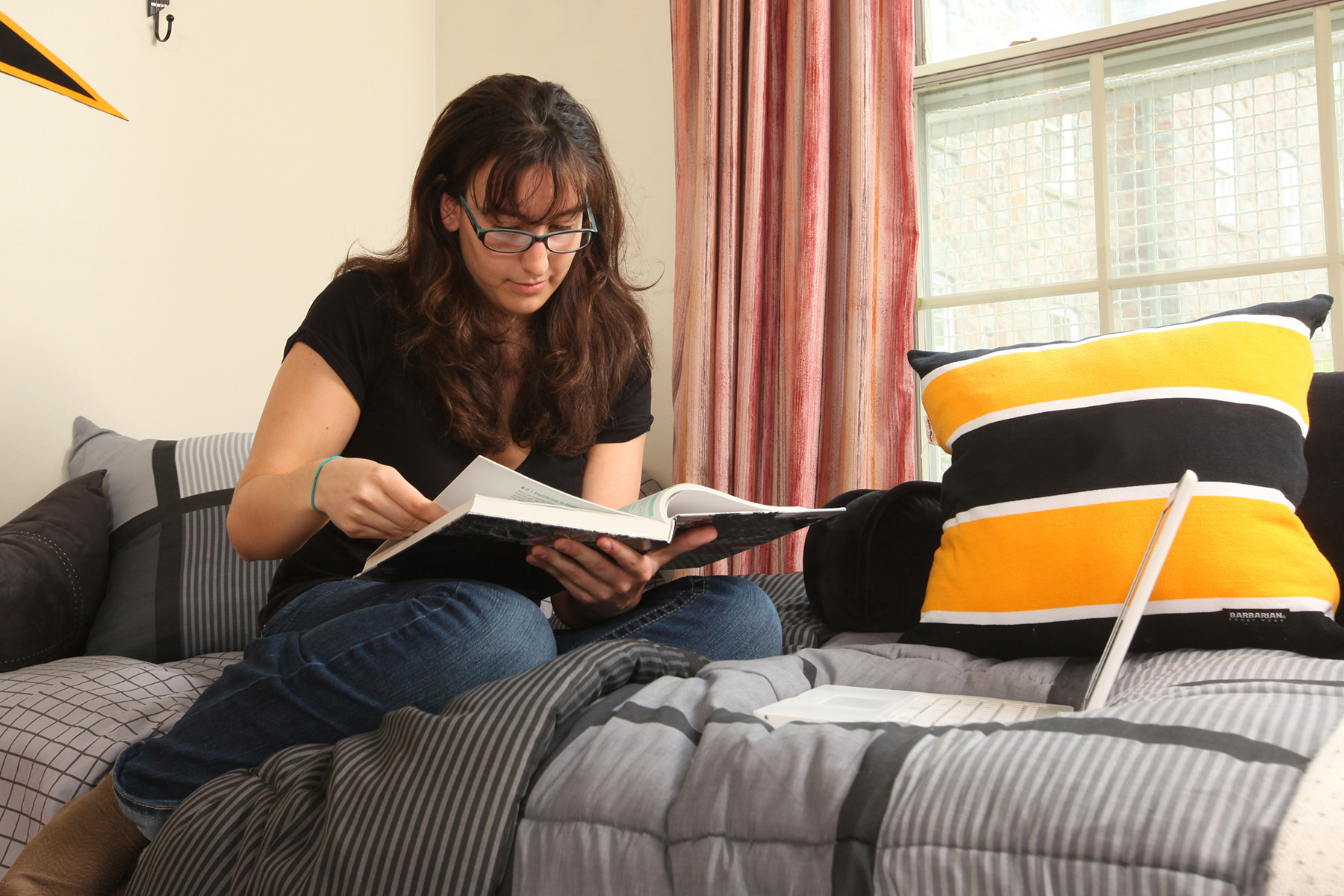 Story
"The pandemic has affected students' sense of belonging and holistic wellness".
Heather Doyle, Dalhousie Student Affairs
In a year like no other, Dalhousie students are facing many challenges. As they prepare to enter their second year of online learning with restricted access to campus, they're telling Dal how the strain is affecting them.
Students have reported their top concerns as mental health, exam performance and having adequate study environments. In fact, 44% of students surveyed identified needing improvements to their study spaces, be that a proper desk or chair, improved lighting or storage spaces for their books and materials.
Their mental health is often affected by financial concerns, as many students lost their summer or part-time jobs and are increasingly reliant on emergency relief bursaries.

We have the opportunity to help.
Student wellness is key for academic success. Many Dal students, especially those experiencing isolation, need extra wellness support to help deal with the loss of income, routines, campus study spaces and access to peers. You can learn more from students like Saif Khader, who is primarily studying from home, but misses his usual study spaces on campus and the quiet company of fellow students.
With your donation to Caring for Students Through COVID-19: The Student Wellness Project, you can help offer Dal students an emergency bursary or items that will allow them to create a more productive and comfortable study-at-home environment. This includes:
• Stationary supplies: Pens, planners, notebooks and more to help keep students organized and on track.
• Home comforts: Items to help make studying at home more comfortable, such as slippers and blankets.
• Study space furniture: Desks, chairs and storage for students studying at home without a proper set-up.
• Essential utilities: To help cover living costs, including heat to keep students warm and internet to keep them connected.
• Microbursary: An emergency bursary for a student experiencing a financial crisis.
With your support, students will also feel the sense of caring and connection from the Dalhousie community. Together, we can help set students up for academic success, while allowing them to achieve and maintain holistic wellbeing.
For more information about Caring for Students Through COVID-19: The Student Wellness Project, please contact Clare MacDermott, Annual Giving Manager, at clare.macdermott@dal.ca.
We thank you in advance for supporting Dalhousie students.
Supporters
Kenneth bohaychuk
Kenrick Chow
Quenta Adams
kathleen estey
Joseph Macdonald
A small donation from each of us will contribute to the success of many who may otherwise struggle to succeed.
Deepak Simili
Hope this helps in your studies at Dal during this difficult time for students.
lola doucet
I remember when i was a student at Dal, and am glad i can give back now.
Jarvis Googoo
LIBIN LIU
We are stronger together.
Carolyn Crowell
A Dalhousie degree is very worth while!
Terry Chisholm
Its so important to support our students. Let's keep them happy and healthy while they study medicine under these challenging circumstances. They are our future!
Earl Cormier
Helping our Dalhousie Students is always a very worthy cause. Even more so during these difficult times. Much success to our dedicated Dal students.