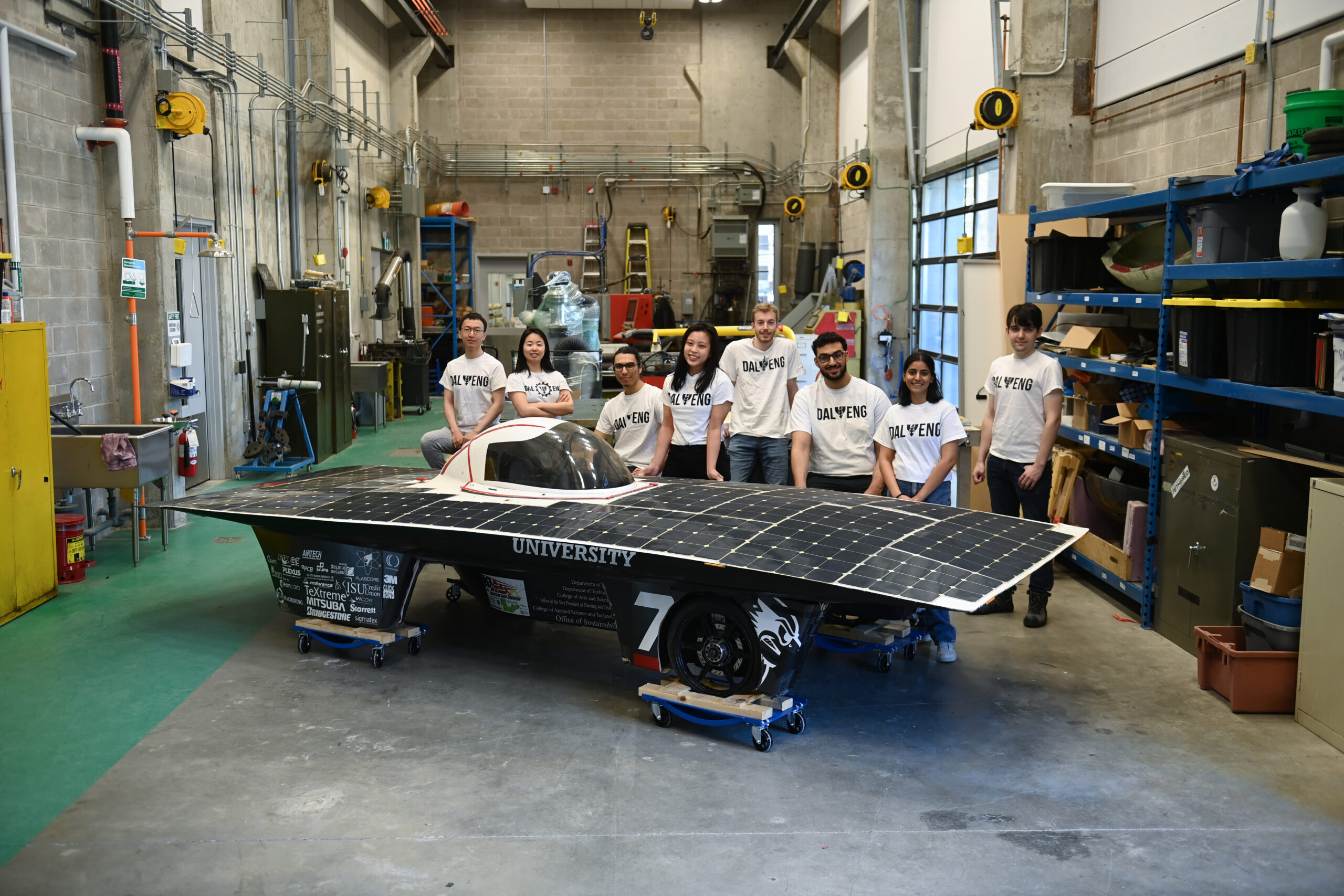 Vision
Founded in 2021, Dalhousie Solar Car Team (DalSol) designs, builds and races a solar powered electric vehicle. Our 80-member team is comprised of students from Electrical, Computer, Mechanical, Chemical, Environmental, Industrial Engineering and Computer Science who share a passion for climate solutions.
Our goal is to race the team's debut solar car NOVA at the Formula Sun Grand Prix (FSGP), an international closed-circuit solar car race. Looking ahead to 2024, we intend to compete in the American Solar Challenge, a bi-annual endurance rally across multiple states in the US.
Story
Over the past 1.5 years of founding, the team grew from 5 to 80+ members. In summer 2023, we intend to compete at FSGP in Kansas from June 27 to July 2.
Here are highlights of our achievements in past 6 months:
– Between May to August 2022, we raised enough funds to purchase 500 li-ion batteries. In-vehicle aluminum supports are designed to allow optimal angle for solar charging on the go. Completed finite element analysis of 6 loading cases on the roll cage. Team took a much-needed break in July before preparing for new project cycle in September.
– This semester so far (Sep-Nov 2022), we established commands between the motor and the motor controller. Throttle pedal among other driver controls is installed. Wheels are reconditioned for road action. Battery characterization tests begun. Roll cage construction begun. Solar array is reconfigured into 3 sub-arrays for optimal charging.
Next semester (Jan-Apr 2023), we will complete battery cell characterization and assemble into a 108V pack. Occupant seat will be assembled with the controls board.
Strategy
Our mission is to produce doers of electric vehicle development and to excite the public about sustainable transportation.
Solar car team alumni around the world are highly desired by tech companies, manufacturing, consulting, and automotive giants due to sheer exposure and depths of experience they gain from building a solar car and working with a multidisciplinary team with time and financial constraints.
Designing and building a solar car requires a wide range of real-life engineering skills, both technical and non-technical. Since the beginning of team, it has evolved as a unique group of its own that allows students to extend their education far beyond traditional classroom.
Impact
The team's goal is to send 15-member race crew to Kansas. This will be our debut race. The funding will be used to send team members to the 5-day event, FSGP 2023, in Kansas. Funding will support registration, travel and race-related costs (i.e., camping gear, sustenance, uniforms, data plan).
Your support will be essential in allowing us to attend and compete in FSGP 2023 as Atlantic Canada's First Solar Electric Vehicle Student Team.
All-team meeting is every Wednesday 7pm in the Heavy Prototyping Lab in Emera IDEA Building, Sexton Campus. Sub-team work sessions occur ad-hoc basis throughout the week. Please feel free to come visit our shop and see our work!
If you would like more information about this campaign please reach out to Venna Penney at venna.penney@dal.ca. To mail a cheque please send to the Office of Advancement, 6389 Coburg Road, PO Box 15000, Halifax, NS B3H 2A5.
The Team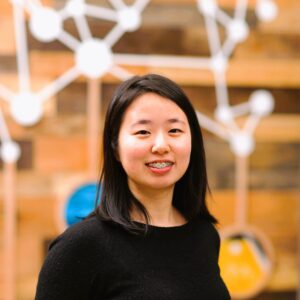 Gina Park
Founder & Team Lead (Electrical Engineering Year 4)
Gina oversees and leads subsystem functions: Mechanical, Electrical, Battery and Operations. She is the driving force behind DalSol and makes sure that our solar car NOVA is technically developed, and the team is on track to becoming race-ready for FSGP 2023!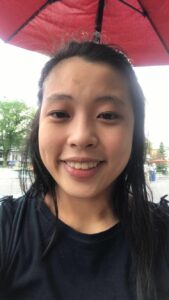 Michelle Yee
Operations Manager (Electrical Engineering Year 4)
Michelle manages the team's finances, sourcing, recruitment, funding applications, to name a few. She also serves administrative- and DSU- related tasks, such as ratification and record keeping.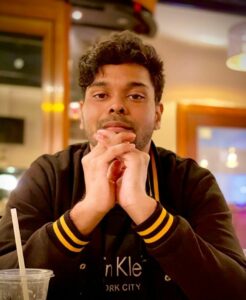 Mahmood Saeed
Sponsorship Director (Industrial Engineering Year 4)
Mahmood consistently acts as a point of contact between our team and industry partners. His role is vital in maintaining correspondence and arranging meetings between the team and sponsors.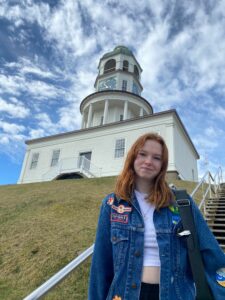 August Holder
Outreach Director (Chemical Engineering Year 2)
August keeps the community informed about everything happening on the team through our social media platforms. Whether this is about the work that we do in the shop or updates on milestones, she makes sure that the word is out there! She also helps with sponsorship outreach and promoting solar car events.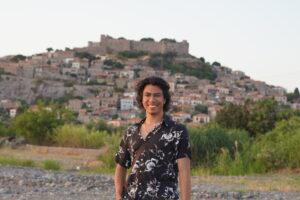 Berk Karacaoglu
Mechanical Co-Lead (Mechanical Engineering Year 5)
Berk has worked on roll cage, the braking system, and steering wheel. He has contributed to the development of the battery enclosure and most recently, is working on configuring the solar array.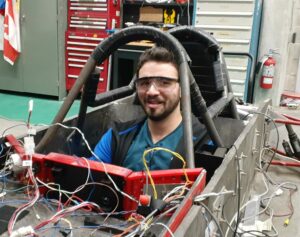 Grant MacCormack
Mechanical Co-Lead (Mechanical Engineering Year 2)
Grant is currently involved in roll cage testing with FEA simulations. His past work includes redesigning the steering wheel, designing the top shell charging supports and building the battery box.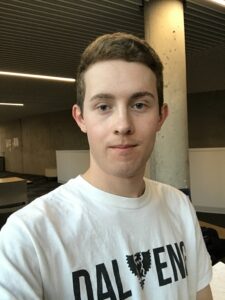 Noah Bugden
Motor & Motor Control Lead (Electrical Engineering Year 2)
Noah develops and maintains a variety of motor and motor controller operations. This includes but is not limited to high voltage and basic wiring of controls, static and dynamic testing of the motor and regenerative braking. Currently, he focuses on setting the controller parameters up to run the motor smoothly.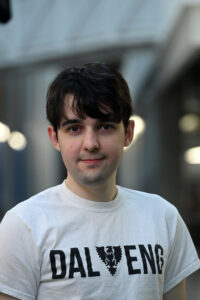 Owen Stuttard
Battery Lead (Electrical Engineering Year 4)
Owen does everything related to batteries on DalSol. This includes measuring their parameters, designing the pack, and collaborating with others working on the main power bus. Most recently, he worked on battery cycling as part of battery characterization test.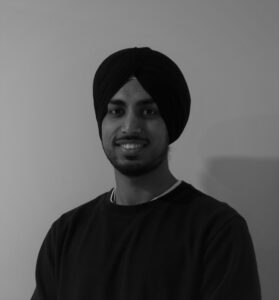 Arshvir Singh
Battery Protection Lead (Mechanical Engineering Year 3)
Arshvir works closely with our battery management system (BMS) and configures the CAN network for compatibility with our battery pack. He currently helps with FEA simulations and works closely with our battery lead to ensure that that the battery pack is monitored and protected.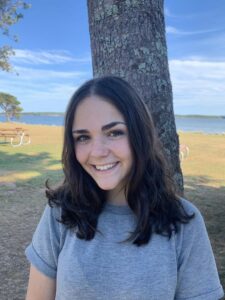 Kate Arsenault
Fundraising Lead (Electrical Engineering Year 3)
Kate wears many hats on the team! Her main responsibility is to organize fundraising activities such as bake sales and pancake sales, but she has also wired the solar cells and helped with battery tests. She interacts with the sponsors and the media, too.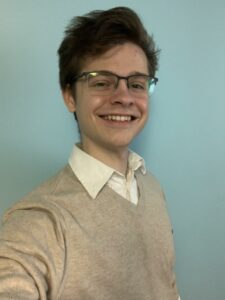 Jacob Benedict
Webmaster (Computer Science Year 3)
Jacob is responsible for designing, managing, and maintaining the web presence. He is responsible for building out the DalSol website making sure it is up to date with the most current information.
Supporters
Joshua Nyamukapa
A great bunch of people I got to meet along the way. All the best :)
Dianne Piaskoski
I loved hearing about your project and goals on CTV news. You are all young, enthusiastic, and are working hard on an important project. You deserve to participate at the competition in Kansas. I hope you get there and "bonne chance" if you do!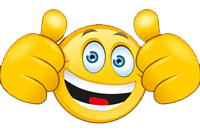 Bill Holtby
As a mentor and sponsor for several years of FIRST Robotics (FRC) and FIRST Lego League (FLL) teams I have a strong appreciation for the commitment, co-operation and inter-disciplinary skills required to bring these projects to completion.
Heidi Belcourt
To fund the young minds in creating a healthy environment for future generations!
Claudia De Fuentes
This is an exceptional initiative run by students, it shows a truly entrepreneurial and innovative spirit. Maya and Sarah Blair will be happy to see the success of this team and this initiative