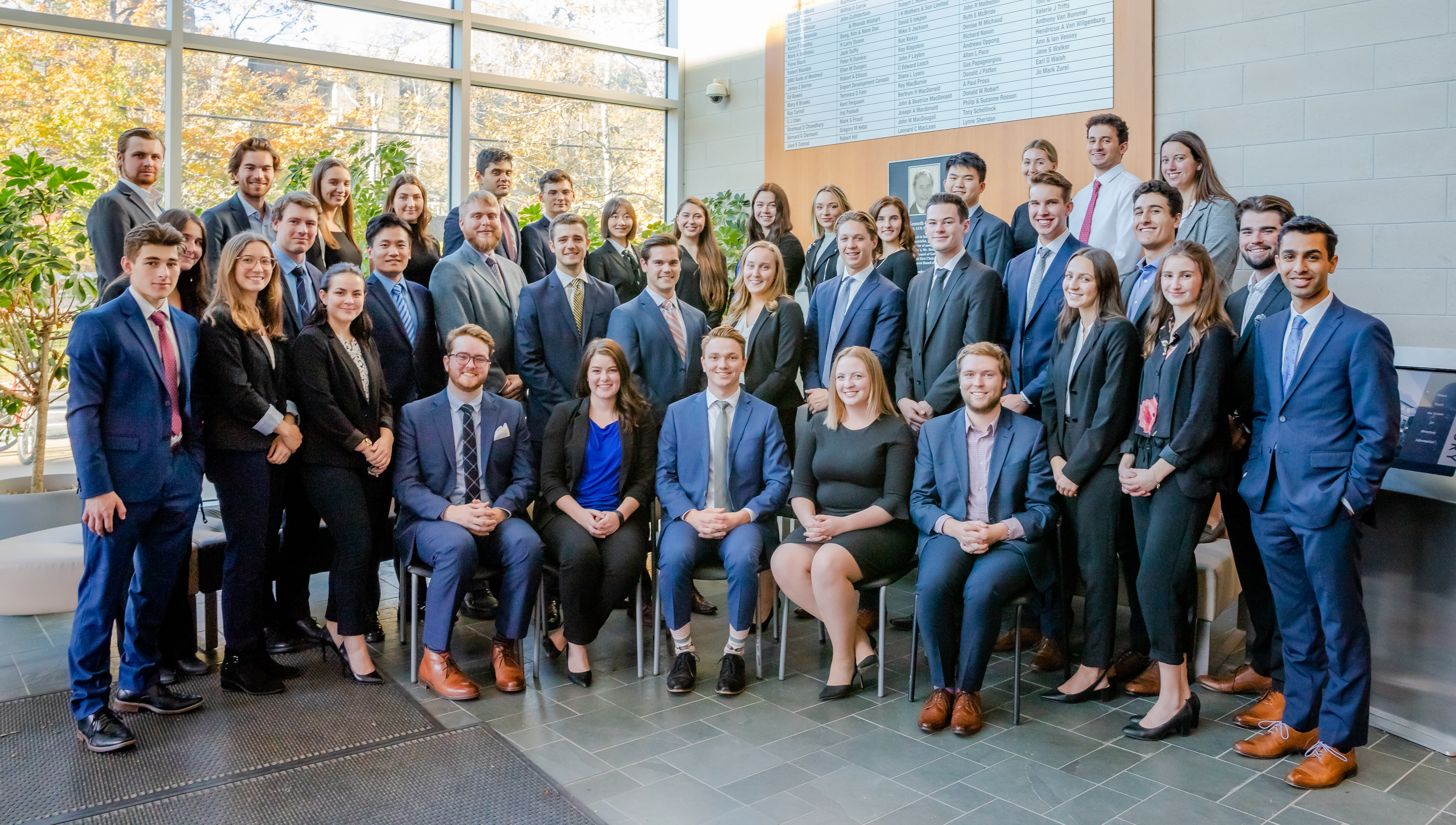 Vision
Jeux De Commerce Central (JDCC) is the largest undergraduate business school competition in Central Canada, bringing together over 700 student delegates from Ontario, Quebec and the Maritimes. Over three days, the Rowe JDCC delegation will compete in the multi-faceted competition that includes academic case competitions, parliamentary style debates, eSports tournaments, ludicrous social competitions and charity contributions.
The JDCC competition provides students with the opportunity to build technical skills, confidence and character while putting an emphasis on community involvement and school spirit. JDCC is truly unrivaled; no other competition produces such well-rounded and passionate students!
Our goal is to raise $4,000, which will enable our team of Dalhousie commerce students to participate in this year's competition and strive to earn the title of "School of the Year"! Check out our video to experience the magic of JDCC and consider supporting this year's delegates by making an investment today. We are also very excited to add that the Rowe delegation has a generous donor who will match what is raised through this campaign. Any amount contributed is greatly appreciated!
Strategy
The Rowe JDCC executive team is composed of six passionate and committed students, each of whom has a special focus. The executive team recruits, encourages, motivates, and empowers the Rowe JDCC team members and gets them "competition-ready" in four months. The Fall semester includes weekly team practices, team-bonding events, mock competitions where team members are judged by professors and industry experts, and several feedback sessions with the executive team and faculty advisors at which we see students grow and improve.
JDCC has seen students transform into eloquent and personable presenters after arriving at their tryouts covered in nervous sweats with their hands shaking. The power of a team of peers and professors acting as mentors in the name of a common goal cannot be underestimated.
Impact
All investment in our team will go towards student development, team development, and helping supplement individual delegate fees. The more funds we raise, the more we can support students who may not be able to cover their delegate fees otherwise.
Supporters
Samantha Taylor
Jeffrey Paikin
Wishing the Dal team great success on their competition! (Unless they go against MTA!)