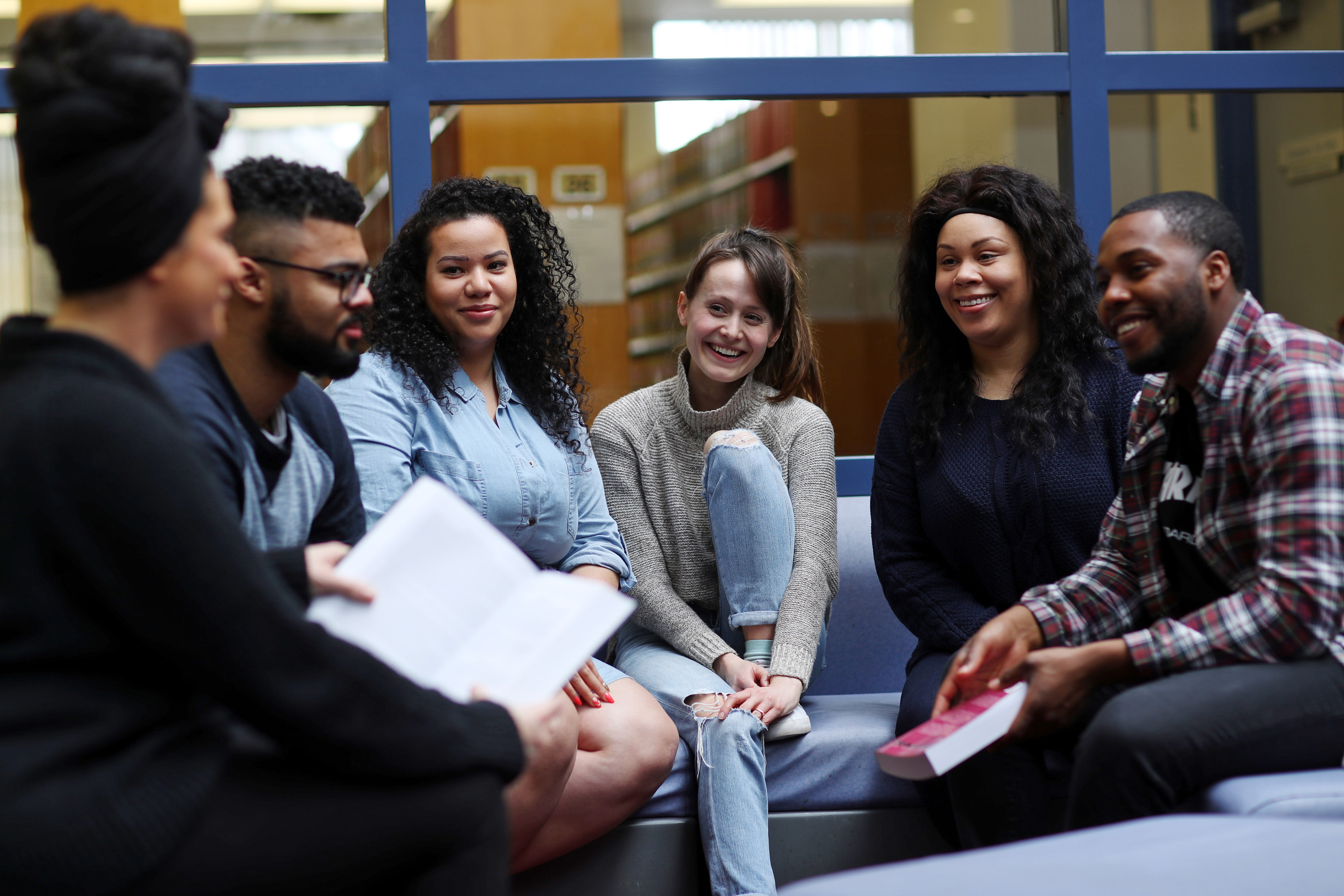 Vision
Strengthening Our School and the Business Community
The Promise Scholars program attracts Black and Indigenous applicants to Dalhousie's Faculty of Management, and supports them as students.
Management education plays a vital role in taking great ideas to realization. Our students become their generation's managers and leaders, at home and around the world. They make remarkable contributions in large businesses, small not-for-profits, communities and government.
To get where we need to be, to do what we need to do, to become what is needed today and tomorrow, our Faculty of Management community must reflect a diversity of lived experiences and perspectives.
Greater diversity in the faculty offers a more welcoming, inspirational environment and better sense of community for racialized students. Increased diversity also introduces new perspectives that improve decision making, creativity and openness for all.
Our Promise to Support Black and Indigenous Students
Through the Promise Scholars program, we will support and nurture Black and Indigenous students with financial support as well as work and internship experiences, and dedicated and personalized academic and career mentoring.
We believe that our collective futures require us to attend to the ways we have excluded and prevented racialized students, and especially Black and Indigenous students, from fulfilling their promise.

Join Us
We are seeking support from the community to create a comprehensive support fund, the Promise Scholars Fund, to support Black and Indigenous students entering the undergraduate commerce program or any of the four graduate programs offered through the Faculty of Management.
You can help us make a difference — not just for the Promise Scholars and the Faculty of Management, but for the future leadership of our businesses, non-profits, governments and communities.
*If you would like more information about this campaign or how to make a multi-year gift, please contact: Lisa Doucette, lisa.doucette@dal.ca, 902.220.7937.
Supporters
Clearwater Seafoods
On Wednesday, September 29th Clearwater held an educational session at the Clearwater head office for staff in relation to National Day for Truth and Reconciliation. As part of our efforts towards this cause, we are pleased to confirm that we would like to make a donation to Promise Scholars in the amount of $6,000, which represents a portion of sales from both of our Clearwater retail locations for the period of September 24th to 28th. This donation is being made by our charitable giving program, Clearwater Cares.
RBC Social Impact Hub
George Clements
Rochelle Owen
Dr. Jennifer Lee Baechler
Anna Cranston
Dan Shaw
Dr. Sandra Lynn Toze
Oksana Shkurska
Social justice starts with equitable opportunities and access to education for everyone. If we want the world to be a better place, we should make education accessible to the marginalized.
iraj Fooladi
COVID-19 will affect all aspects of education, including financial supports for students. any amount of support would count
Gillian Fowler
Jun Zhou
Samantha Taylor
Mike Smit
James R Barker
Laura Cumming
Linda Macdonald
Kim Brooks
I believe that an education at the Faculty of Management opens remarkable doors: I want those doors to be wide open for Black and Indigenous students.