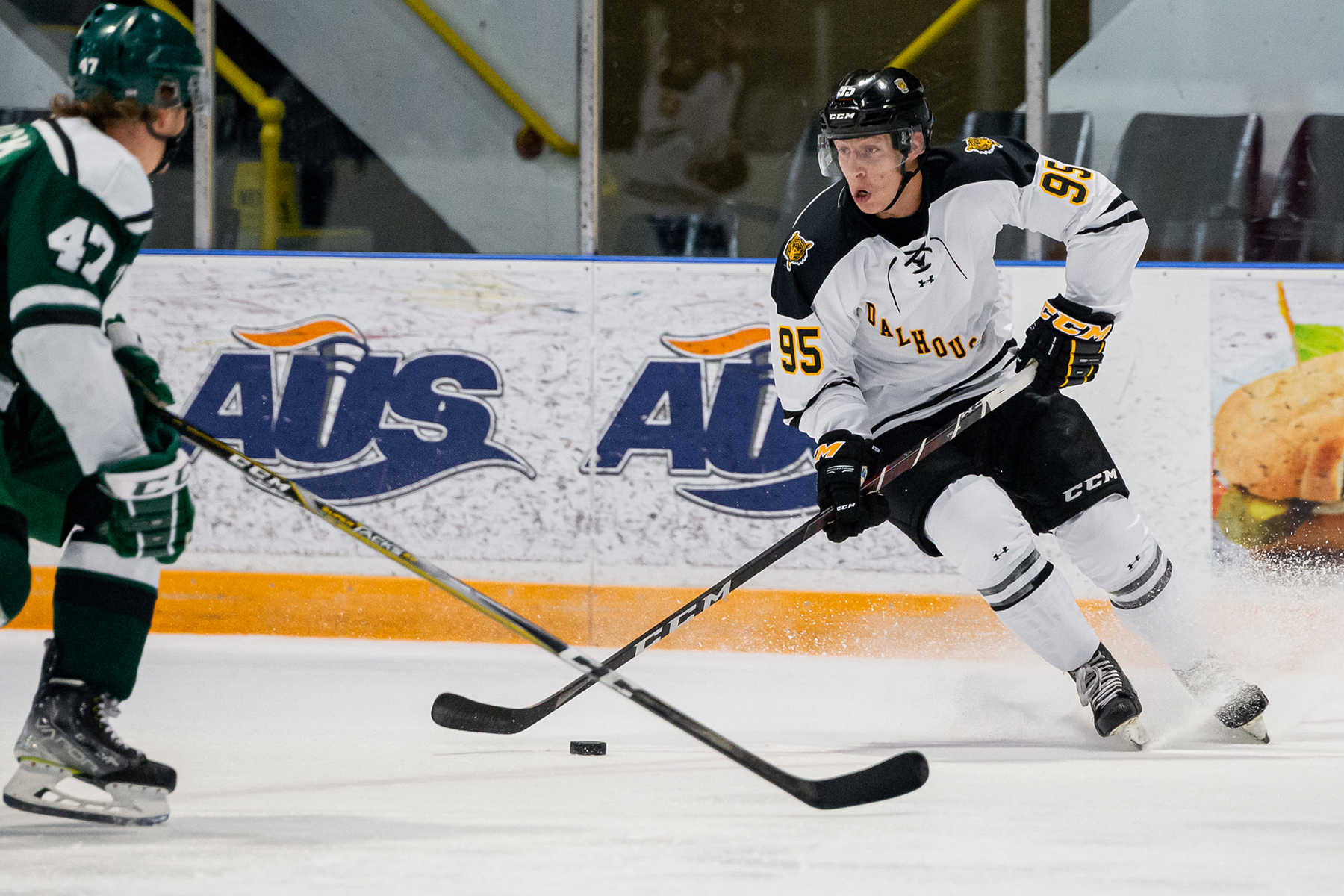 Strategy
We Need Your Support
The men's hockey team had it's best season in years, finishing the 2021-22 season with an 11-12 record to finish third in the AUS standings. They hope to ride that momentum into the 2022-23 season to continue to strive for an AUS championship title. Your donation to Adopt a Tiger can help fund much-needed exhibition match ups to help make that happen.
About Our Team
The Tigers men's hockey team is a long-standing tradition at Dalhousie University and is known in the Atlantic University Sport (AUS) as a fierce competitor. The team holds a single AUS championship in 1978-79 despite numerous playoff appearances since entering the AUS. In the 2021-22 season the Tigers made their first playoff appearance since 2018, with head coach Chris Donnelly earning AUS and U SPORTS coach of the year honours.
Student-athletes on the men's hockey team who excel in their academic programs have been honoured as U SPORTS Academic all-Canadians and others who have displayed exceptional performances on the ice have been named AUS all-stars and/or U SPORTS all-Canadians. Many have gone on to secure professional contracts after graduation.
Adopt a Tiger Program
The Adopt a Tiger program offers supporters an opportunity to assist Dalhousie hockey players in their pursuit of excellence as they balance the demands of being varsity student-athletes. Funds raised through Adopt a Tiger help ensure that the student experience offered to Dal Tigers is as superb as their commitment to represent our university.
If you would like more information about this campaign, please contact Clare MacDermott at Clare.MacDermott@dal.ca
Supporters
Scott MacKenzie, K.C.
Jessie Ferguson
Anna Farrell
Irene Gillis
Charlene Alexander
Tony Eden