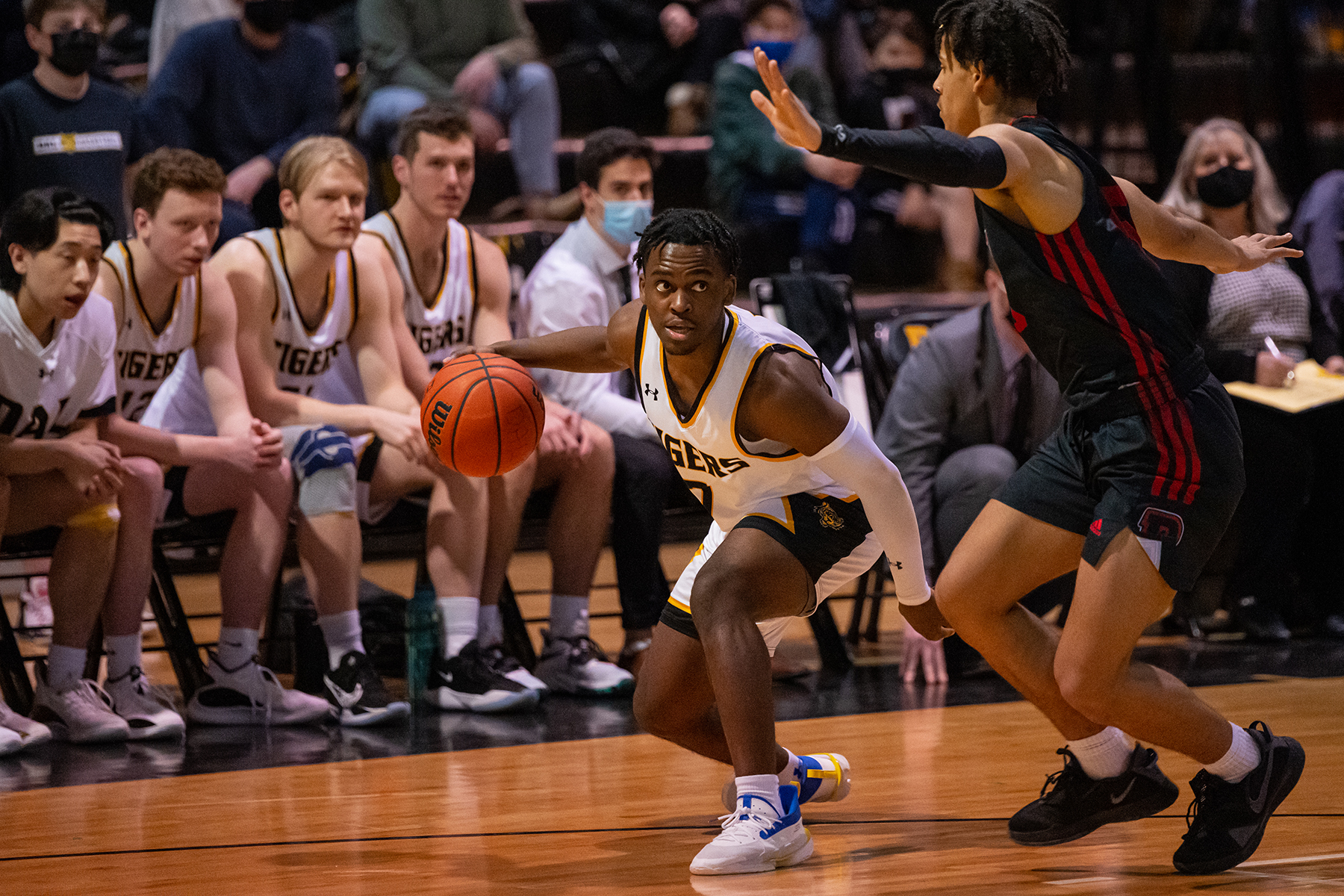 Strategy
We Need Your Support
The men's basketball team is heading into the 2022-23 season as three-time defending AUS champions. They have a number of exhibition games planned before their run for a fourth-consecutive championship and need your assistance to make it happen.
About Our Team
The varsity men's basketball program is a long-standing sport at Dalhousie University. The team has won a total of nine Atlantic University Sport (AUS) championship titles, the most recent and third-consecutive at the end of the 2021-22 season. The program has seen a lot of success in recent years, winning their first-ever national medal – a bronze at the end of the 2017 when they hosted the U SPORTS championships in Halifax. The 2019-20 team earned a program-best silver medal at the 2019-20 national championships.
Since the team's inception, numerous athletes have received recognition for their accomplishments on the court as AUS all-stars and/or U SPORTS all-Canadians. In the classroom many athletes have been distinguished as U SPORTS Academic all-Canadians.
Adopt a Tiger Program
The Adopt a Tiger program offers supporters an opportunity to assist Dalhousie basketball players in their pursuit of excellence as they balance the demands of being varsity student-athletes. Funds raised through Adopt a Tiger help ensure that the student experience offered to Dal Tigers is as superb as their commitment to represent our university.
If you would like more information about this campaign, please contact Clare MacDermott at Clare.MacDermott@dal.ca
Supporters
Sven Stammberger
Appreciative of all I learned and experienced in my years as a Tiger and happy to give back to help keep the championships coming. Go Tigers!
David Chiasson
Dalhousie Athletics and the men's basketball program provided me an avenue to friendships and opportunities that are still a part of my life 30+ years later. I will always be grateful and will continue to help out in any way I can. Best of luck to Coach Plato and the men's basketball team in 2023. Go Tigers!
Lawrence Stordy
I am proud to support the Tigers and wish them all the best this season-go Tigers!