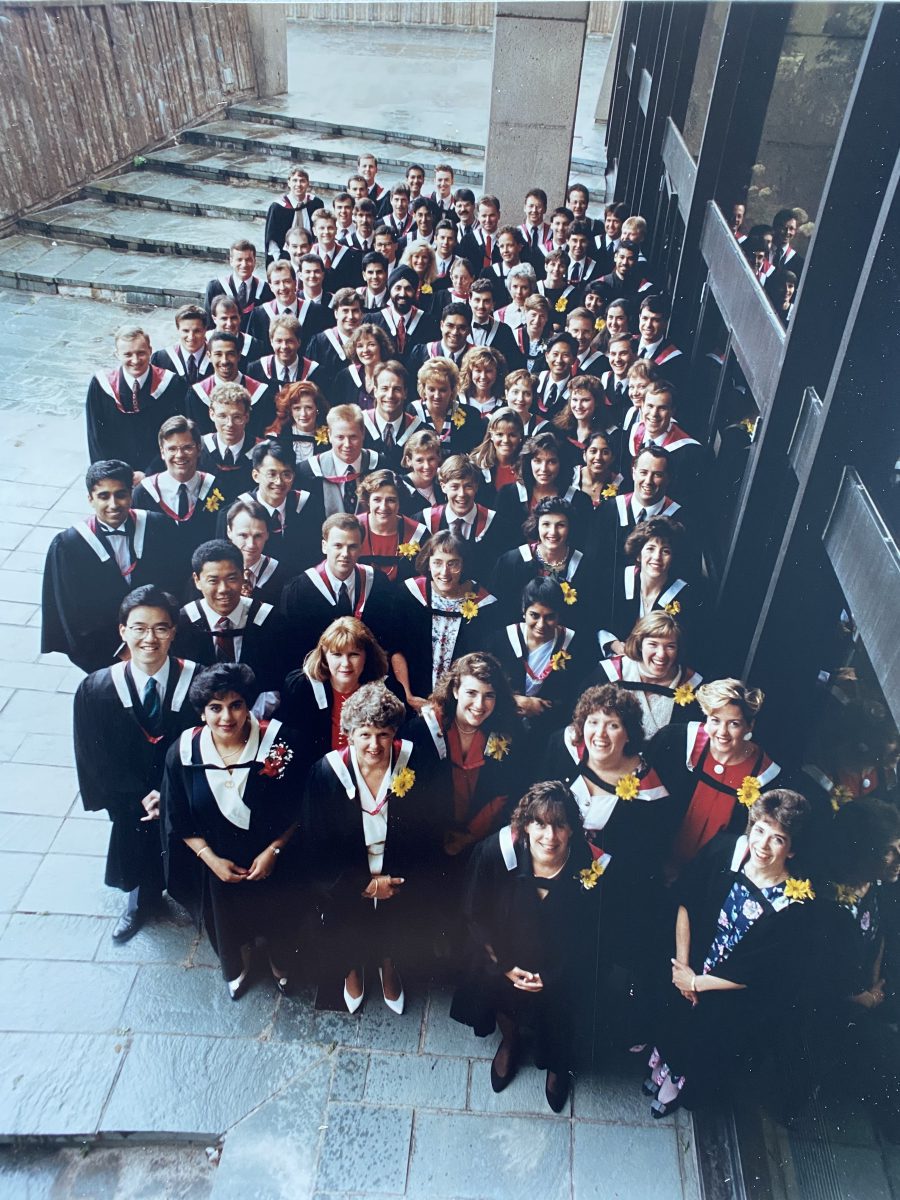 Story
Dalhousie Medicine Class of 1991 have established this fund to honour our friend and classmate, Dr. Jeff Sutherland. Dr Sutherland lives with ALS and continues to be an inspirational human being, medical mind, and ALS advocate. It is the hope of the class that this fund will provide financial support to a graduate student who is committed to researching ALS, and ultimately contribute to finding a cure.
The successful recipient(s) will be pursuing their master's degree or PhD in Neuroscience at Dalhousie's Faculty of Medicine. They will have demonstrated excellence in research achievement and productivity while performing research directly relating to ALS. This can include but is not limited to treatment and cure of ALS. First call will be in academic year 2021-2022.
Through generous contributions of the MD Class of 1991 and their families, we are committing to raise a minimum of $100,000 to provide a meaningful and significant impact for future recipients and their work in this field.
Make a gift today and be part of search for a cure. By supporting a student to pursue a medical education at Dalhousie you can make a difference.
Supporters
angus Mclean
Shelley Kent
Love and prayers to you and your family Jeff
Bruce Phillips
Patrick O'Grady
Bernard Holland
Mark Fletcher
Jamie B Rogers
Christopher MacKnight
Kevin Armstrong
Fiona Bergin
Susan Goheen
Catherine Knox
Arun Mathur
Dr. Jeff Sutherland has been an inspiring soul to myself and my family. Lots of love and prayers from the Mathur family!
Elizabeth MacKay
Anon Anon
2098288 Ontario Ltd
Jamie B Rogers MD Inc
Lenley Adams
Paidrig Armstrong
Anon Anon