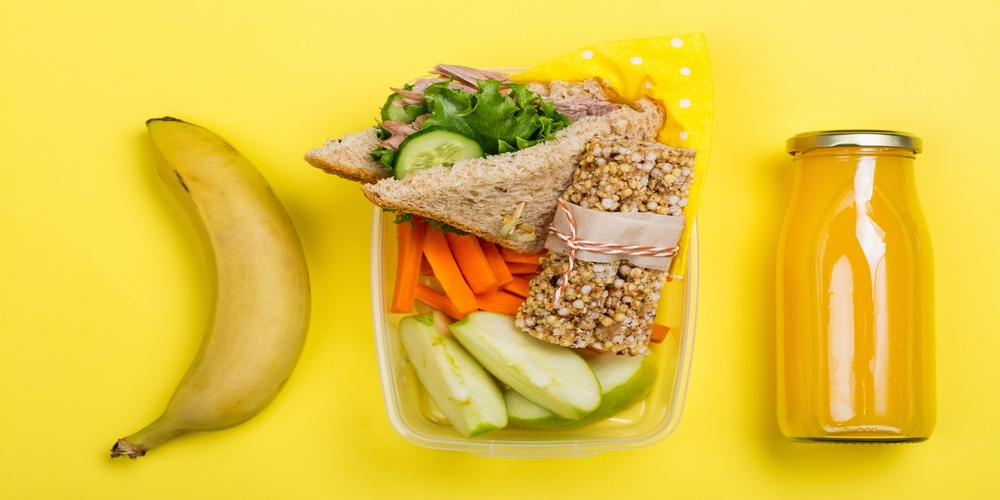 Story
Food security is critical for today's students. When students have reliable access to affordable, nutritious food, it not only fortifies them mentally and physically, but it helps ensure they are at their peak performance academically.
Research shows that 39 per cent of post-secondary students experience some form of food insecurity. What's more, the COVID-19 pandemic is making this situation worse, with loss of employment, social isolation, or reduced grocery store hours affecting food accessibility.
The Dalhousie Student Union's student-led food security initiatives are working to address this growing issue for Dal and King's students. The DSU Food Bank, the Loaded Ladle, the DSU Farmers' Market, the DSU Sustainability Office and the Food Pantry at the Agricultural Campus in Truro are each striving to increase food security for students. They make free food available, supply occasional meals, subsidize the cost of locally grown produce, and provide education about healthy food choices and meal preparation.
With the need for these food security initiatives growing, students need your help. By making a donation to The Food Security Project, you will help us increase food security for Dal and King's students. These funds will impact hundreds of students a month. Any donation – no matter the size – will make a difference.
Just a few weeks ago on Giving Tuesday (December 1st), the J & W Murphy Foundation – the campaign's matching donor – matched all donations to this campaign from individuals up to $20,000. Eight other universities from across Nova Scotia also joined Dalhousie and the Foundation, raising funds to improve food security for students around the province.
Please consider making your donation to The Food Security Project today. Together, we can make a difference for Dalhousie and King's students.
P.S. Along with your donation, we invite you to leave some words of encouragement for students on our Food Security Project donor wall. Your comments will help us learn why you have decided to support this cause, while encouraging others to donate. We can't thank you enough for your support!
Rochelle Owen
James Riordan
I don't wish to see student loose focus on their studies due to problems of limited personal funding for their own wellbeing. There are enough pressures while studying away from home especially during the pandemic restrictions in 2020. James Riordan
Susan Brousseau
Valerie Chappe
Ann Pyne
Lord Abbey
It is my moral obligation to Love through whatever means possible, so long as it will make somebody smile.
Margaret Dunbar
Food is not just a necessity, it is a comfort in good times and in bad. We all deserve some comfort in these most challenging times!
William Rand
Danielle Melanson
Eric McKee
Cynthia Pilichos
Food insecurity is a sad reality for many students on the Dal/King's campus. If we all give, even a little, we can helps students to be able to focus on their studies. Every contribution helps!
LEX MACNEIL
Please continue to enjoy your time at Dalhousie, Lex MacNeil
Alasdair Sinclair
Laurie Jennings
Kate Somers
Raymond Cote
We are contributing on behalf of Brian and Hughena Boyden
Stephen Sayle
SayleGroup Inc is proud to make this donation on behalf of Mac Sayle.
Andrew Stadnyk
Hargurdeep Saini
A mind at peace and a full belly are essential to effective learning. Thank you for helping create these conditions so our students could focus on their learning.
Cuong Nguyen
It's great that I could contribute back to my beloved university.