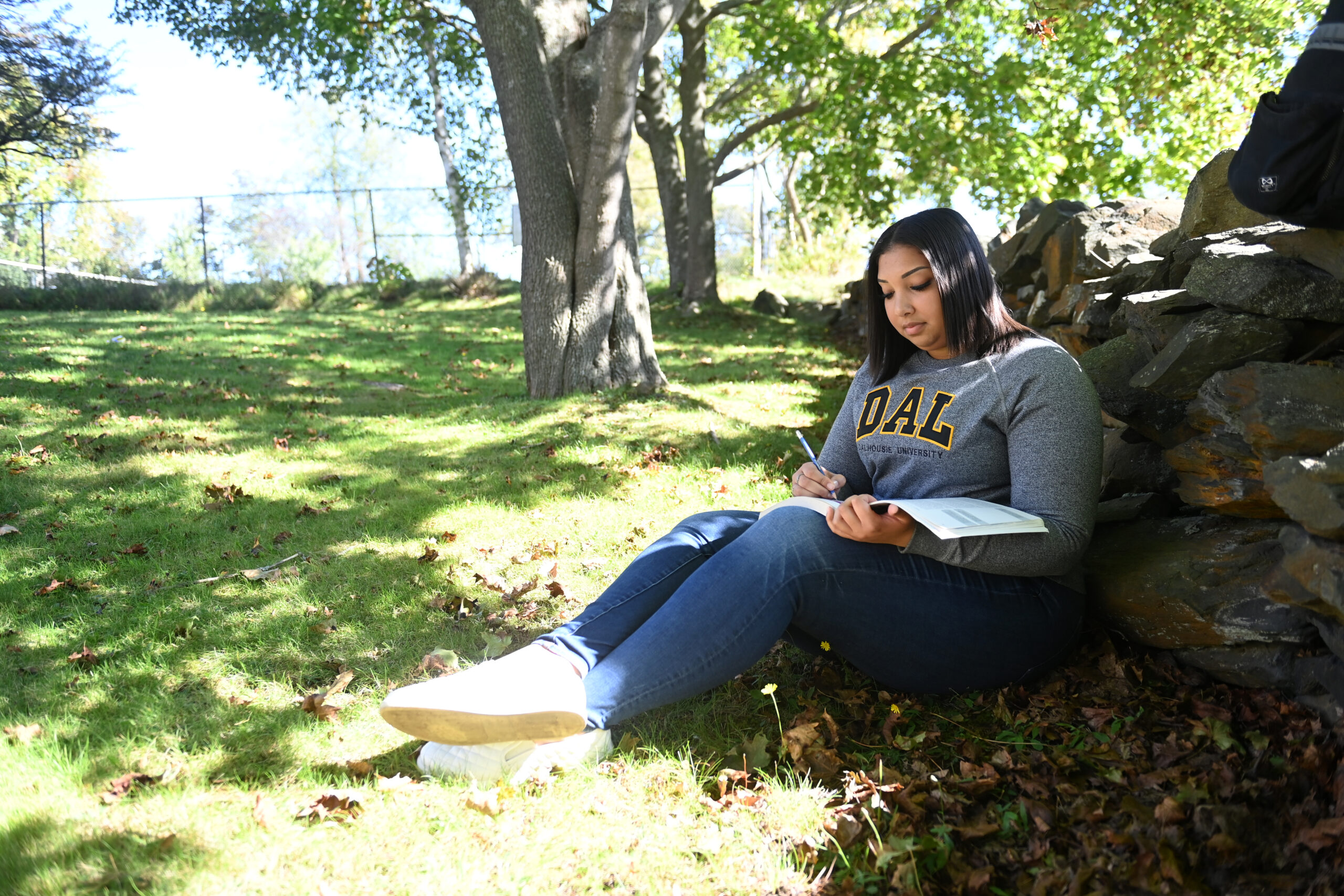 Story
"I was lucky to receive an emergency microbursary, which gave me immediate relief from financial stress at a moment when I really needed it." Jazmine Dewtie, Dalhousie Student
Financial stress is the most significant factor influencing students' chances of making it to graduation day. Maybe it's a late paycheck, a family emergency or a crashed computer. As a student, unexpected setbacks can be devastating. And without a helping hand, they could even derail an education.
Every year, Dal alumni and friends choose to pay it forward in so many ways, but emergency microbusary support is unmatched in its capacity to provide immediate relief when times are tough.
Emergency microbursaries offset the impact of the unexpected events that many students face during this formative time. With $10,000, we can create 20 microbursaries, extending a lifeline when it's most needed.
Your support means students can remain focused on what really matters and persevere through tough situations. A gift of any amount goes a long way to ensure urgent help is available when it really matters. Help students stay the course.

If you would like more information about this campaign, please contact Jessica Feader at jessica.feader@dal.ca.
Supporters
Nicholas Portman
Zofeen Khan
Roslyn Smith
Great opportunity to support students!
Jo Galarneau
Brian Johnston
James Watts
Cindy Jensen
Congratulations on this very important effort. As an alumni we recognize the importance of access to education for everyone.
viviane amyoony
To the Great Dalhousie students!!
Elliott Jacobson
sassyne amyoony
The life of a student is sometimes hard..sometimes great, but sometimes hard. Here's to eliminating such worries Sass
Linda Phillips-Smith
Hang in there! You have a bright future ahead of you! Enjoy your time at Dal!
Jaidev Mahajan
In my last semester I ran out of funds to pay the semester and TUNS loaned me money so I could complete my degree. I can understand that there could be students in my shoes and try helping as much as I can.
Kevin Blair
Elizabeth Millett
Gail Gray
Both my husband and I remember what it was like, when students at Dal, to be short of funds and just how that impacted on the learning experience.
Jessica Feader
I'm happy to support this important cause! I can appreciate how difficult it can be for many students when faced with financial stress while trying to remain focused on their studies.