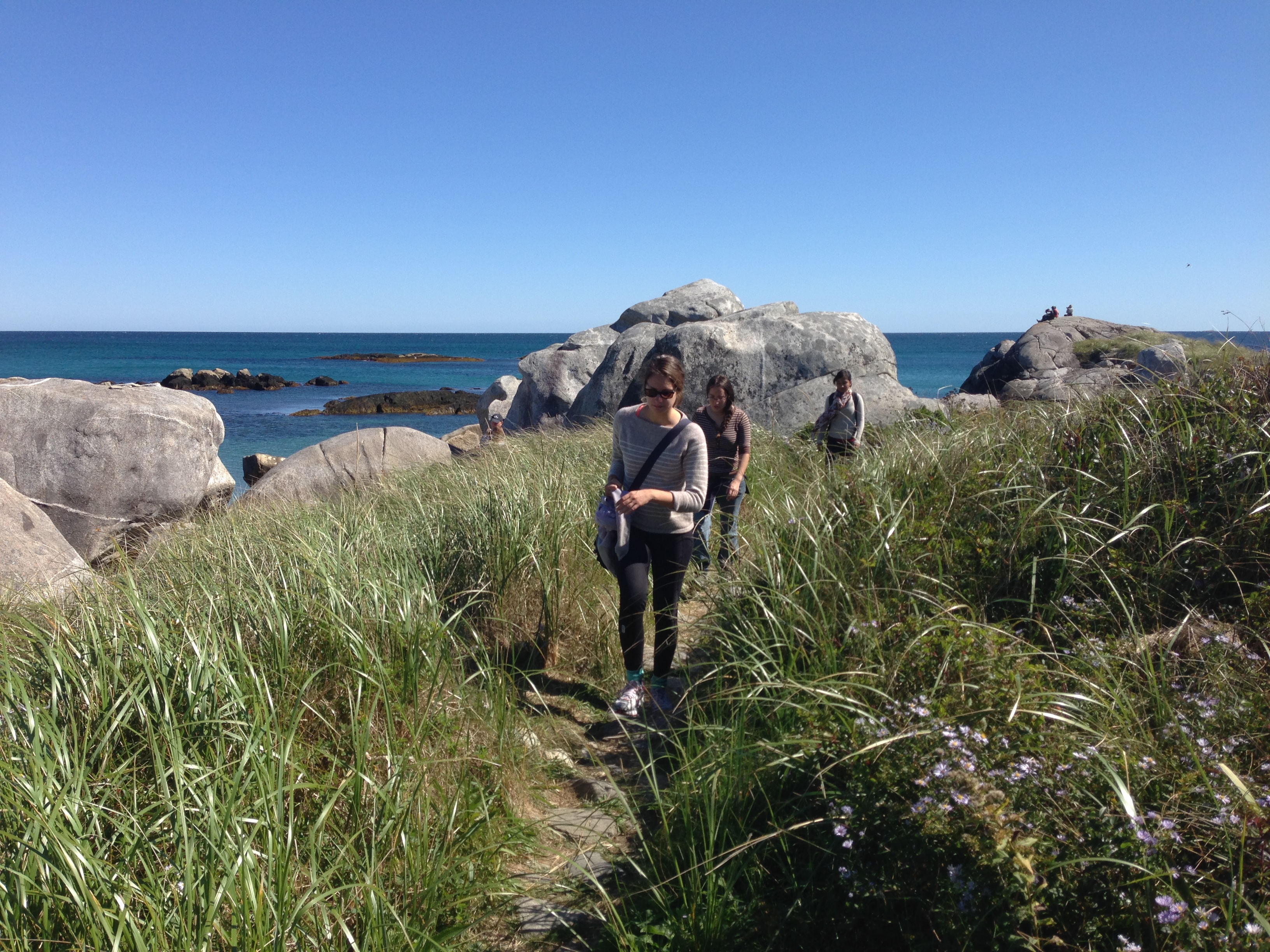 Vision
*** UPDATE: We have now partnered with MEOPAR's Fathom Fund, who will quadrupole our crowdfund once we reach our goal! If we raise $12,500 or more from donors like you, Fathom Fund will contribute $37,500. ***
Led by Black, Indigenous and people of colour (BIPOC) graduate students at Dalhousie University, Diversity of Nature is an initiative aimed at empowering BIPOC students at both the secondary and post-secondary level.
This program will provide an immersive week-long ecological field expedition (August), as well as in-school workshops (Sept-June) that will work to empower, inspire and engage BIPOC secondary students *free of cost*, with the goal of increasing BIPOC representation within STEAM, especially Ecology. Because our leaders are comprised of BIPOC graduate students, it allows secondary BIPOC students to see themselves reflected in leadership positions, as well as allows our graduate students to take on leadership positions in their chosen fields.
Story
As women of colour, we have noticed firsthand that as we continue to climb the academic ladder, the diversity of our cohort continues to diminish. Ecology-based field courses we have taken as students or taught as instructors were especially lacking in BIPOC representation, which is a shame as these experiences were foundational in solidifying our love for ecology and the sciences.
We strongly believe that one of the most effective ways to increase BIPOC representation throughout STEAM is to create accessible opportunities as early as possible (i.e. before the post-secondary level). As such, we have created this initiative so that we can give BIPOC secondary students from marginalized backgrounds the opportunity to explore nature and develop their love for ecology first-hand.
Strategy
Diversity of Nature leverages the skills of graduate student BIPOC scientists, faculty members and our partners at Imhotep's Legacy Academy, SuperNOVA, and the Dalhousie SEASIDE program.
Our field expedition will take place at the Harrison Lewis Coastal Discovery Centre and is comprised of a series of immersive educational workshops focusing on various ecological concepts including Coastal Ecology, Ornithology, Herpetology, Botany, Microbial Diversity, and Scientific Illustration. We aim to provide a wide range of ecology-based experiences in the form of graduate student-led workshops, interspersed with student-led inquiry and exploration of natural sites.
Our in-school workshops will leverage the expertise of our BIPOC graduate students specializing in ecology, and will change annually depending on our volunteers' interests. We will focus on schools with a high representation of BIPOC students, specifically targeting Black and Indigenous communities.
Impact
This fund will allow 15 BIPOC secondary school students to attend our ecological field expedition each year for the upcoming three years. It will also allow us to carry out 8 in-school workshops per year for the upcoming three years.
We are excited to create a long-term program that will actively encourage BIPOC students to pursue ecology and the sciences, and allow students to access enriching nature and science experiences, free of cost.
More information can be found at our website: www.diversityofnature.com
Supporters
Debra Burleson
Laura Avery
Sara Kirk
Happy to support such a wonderful initiative and example of student leadership and community building.
Ronald Pelot
This is an excellent initiative, addressing many important issues! Best of luck.
Mae Frank
Nathan Pilla
Judy Geggie
This is a fantastic initiative. We are so proud of these creative, motivated and committed young scientists. They are inspiring. We have no doubt that they will have an enormous influence on the BIPOC youth whom they work with. Exciting!
Judith Geggie
This is a fantastic initiative! So proud of these amazing creative and motivated young scientists. They are inspirational!
Douglas Wallace
Cathy Merriman
Field courses were extremely meaningful for me in high school and as an undergraduate student, influencing my study and work in the field of ecology and conservation. I am happy to make a small contribution to this initiative that will broaden access to such field courses for more students.
Joanna Bull
This donation is on behalf of the Ecology Action Centre's Social Inclusion & Diversity Fund. We are excited to support this excellent initiative!
Caitlin Skerratt
Rochelle Owen
Great initiative - diversity creates harmony
Aoife Mac Namara
Wonderful project - best of luck to everyone!
Catherine Bannon
Truly incredible initiative.
Graham Raby
Jon Pye
bryan smith
As an advocate for social justice and the environment, this appeals to me as worthy venture. Similarly, I have a peripheral link to an Indigenous project in Ontario with historical and ecological learning for youth.
Lancy Cheng
Great initiative! The expedition sounds fun and I think the students will really enjoy this.
Laurenne Schiller