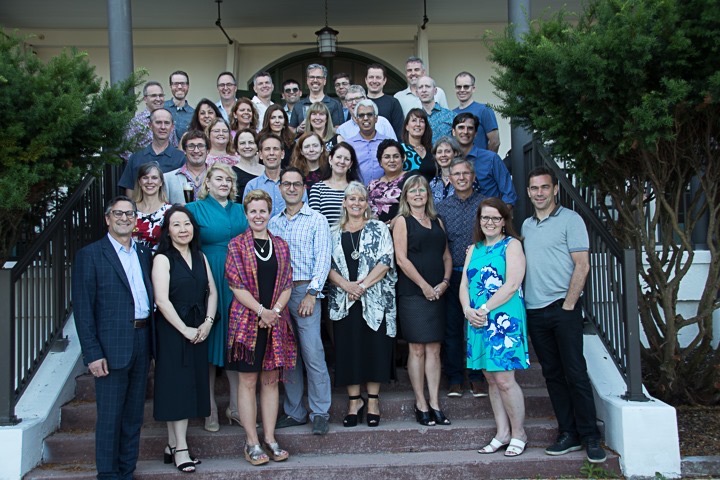 Vision
The Dalhousie Medicine graduating class of 1994 will establish a bursary to be awarded annually to a medical student at Dalhousie during their third year of the MD program. This bursary will be awarded to a student who demonstrates financial need. Preference will be given to applicants who self identifies as Indigenous, Black or African Canadian, or a student who is from a rural community.
Strategy
The class of 1994 is a close-knit group who have maintained ties through reunions every five years. Recently, several members have expressed a desire to "give back" to Dalhousie Medical School. Through email discussion, the class prioritized the needs of student populations who have historically been underserved. These include the Indigenous people of Nova Scotia, African Nova Scotians, and students from rural areas.
Impact
The funds will be disbursed annually as described above, to a student in the third year of Dalhousie Medical School who demonstrates financial need. Preference will be given to applicants who come from communities that have historically been underserved by the medical community.
Supporters
John and Heidi Sapp
Tom Currie
Julian Mulcaster
Farah Kapur
Thanks for the wonderful memories, friends and connections that I have made. It was a wonderful experience to be a part of this class!!
Dave Juurlink
Kim Colter
Geoffrey Hawboldt
Thanks to Dalhousie University for a great engineering and medical education. I will always be grateful to my professors and classmates at Dal. Go Tigers!
Corinna Chung
Dalhousie Med School gave me a wonderful start to my medical career. I met many inspiring clinicians and peers and will have many fond memories of the Maritimes.
Katherine Glazebrook
Mark Glazebrook
Great Memories, Great Friends Stump
J Robert Giffin
By all accounts... Mary's original goal should be achieved. Let's keep it going... I think it is not too much to ask for everyone in the class to put contribute $1000. If my memory serves me correct... our highest tuition costs for our degree was $2400. Peanuts compared to the costs of a medical degree today and the cost of my Ivey MBA Happy Holidays
Sarah Dyack
Dalhousie University made it possible for me to have a great career that allows me to help others and I am grateful to be able to support this class project and to give back to my school. Very proud to be a part of the Faculty of Medicine Class of 1994.
Herag Hamboyan
Neena Abraham
Saying thank-you and paying it forward from the Sonoran Desert. #MayoClinicDalGrads
harminder sandhu
Christine short
My training at Dalhousie Medical School has opened doors to me that I never imagined would be open. It's time to give back.
IVAN TOMEK
Thanks for 4 of the best years of friendships, education, challenges and fun. The Dal Med Class of 1994 is close to my heart and happy to have the opportunity to give back.
Douglas Brown
Laura Howlett
I am sure that this class can easily achieve our first goal of $25,000 to begin to give back to the community that has given us all so much. Together we can do so much more!
Susan Moffatt-Bruce
Dalhousie provided outstanding opportunities for me and my family. Now it is time to give back.