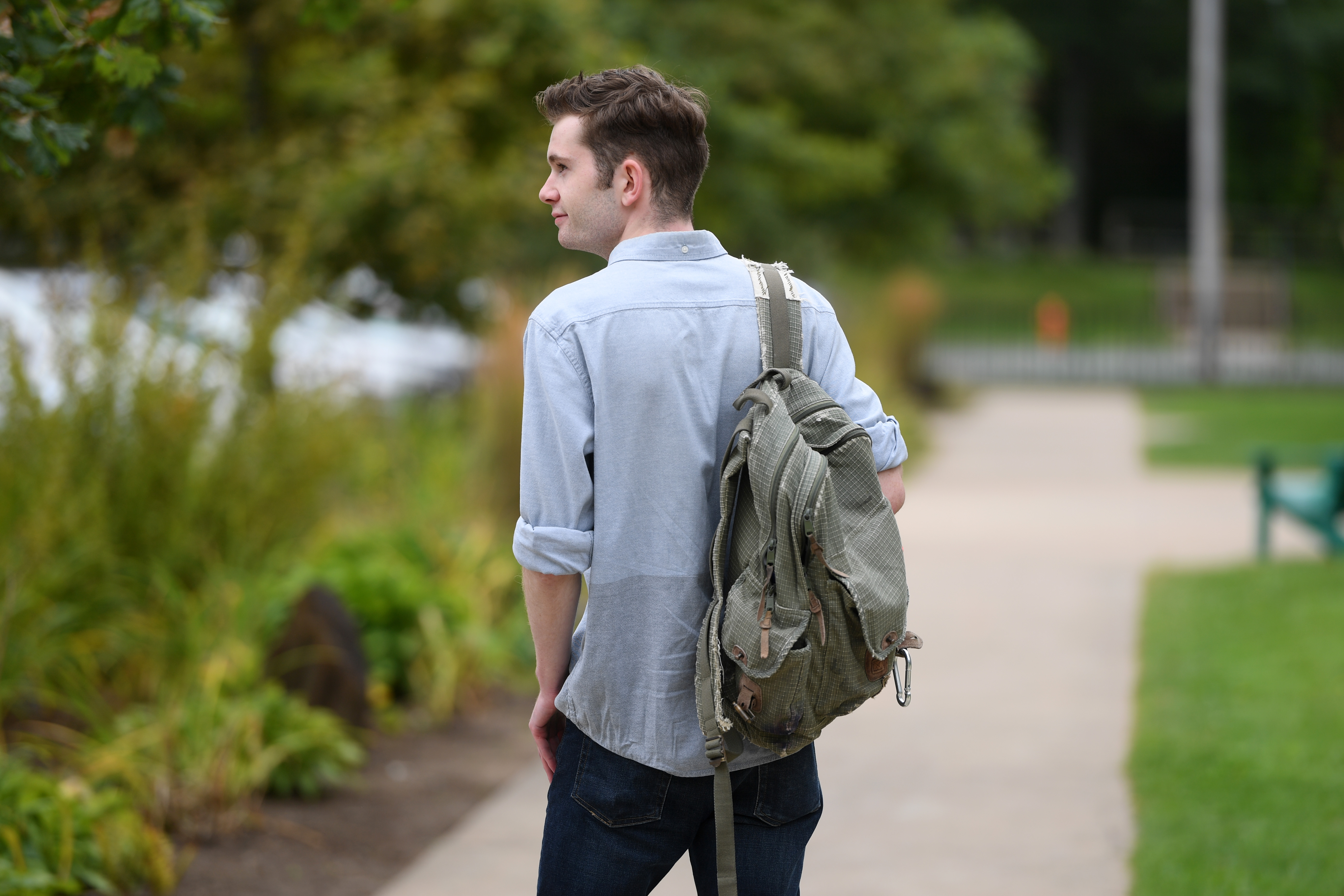 Impact
It's a powerful thing when a community comes together to support those who are struggling. That deep-rooted concern and compassion for one another is what makes the Dalhousie community truly great.
Many Dal students are facing unprecedented and immediate hardships as a result of the COVID-19 crisis, and they need your help. Your support to the Student Emergency Relief Fund will go to the area of greatest student need during this crisis, such as:
• Loss of part-time or summer employment
• Unexpected travel costs and travel restrictions
• Food insecurity issues
• Housing concerns, including rent and utilities
Your donation – no matter the size – will have an immediate and lasting impact on Dalhousie students as they navigate through this unprecedented time. Every dollar helps. If you would like more information about this campaign or how to make a multi-year gift, please contact: Ben McIsaac, AVP Development at Ben.McIsaac@dal.ca or by phone at 902-494-4576.
Supporters
Judith Guernsey
Ultimately it is our students who are the reason for us being at Dal.. They are our future and in whom we should all be investing during this very difficult time!!
Laurie Graham
Jennifer Pierce
Ben McIsaac
Peter Fardy
Pollen Yeung
Students need help in time of crisis like during the pandemics. I am happy to offer my help!
Michelle Hunter
It is important that the Dalhousie community come together to support our students in their time of need. Stay Strong...Stay Safe...Stay Well. Michelle
Rochelle Owen
Ankush Randhawa
Dalhousie (and Halifax) was a warm embrace to me as a foreign student, first time out of my country. Our community will see us through. Stay strong everyone and stay connected.
John Jenkins
I went to Dalhousie very young and did not do well as I lacked direction. When my business venture on the Islands of Halifax Harbour was blocked from growth I decided to return to school at 31, with 3 kids and the support of my wife. I am grateful to Dalhousie for allowing me a second chance and allowing me to learn a trade which has given me a tremendously rewarding career. Good Luck to you all !!!
Dr Finlay Spicer
I remember some hard times as a student, I cannot imagine anything as difficult as the uncertainty facing students.
Chris Field
My thoughts and prayers go out to the students unable to return home. They are such an important part of our community and deserve all the support we can give them.
Marty Leonard
Alain Boutet
Support to students is the very essence of an higher education institution, and Dalhousie University surely embraces this idea, particularly in times of crisis.
Patricia Livingston
We care, please stay well. Love
Jessica Han
Anders Hayden
Ann Pyne
These are unprecedented times and students need our help. Wishing everyone the best of health.