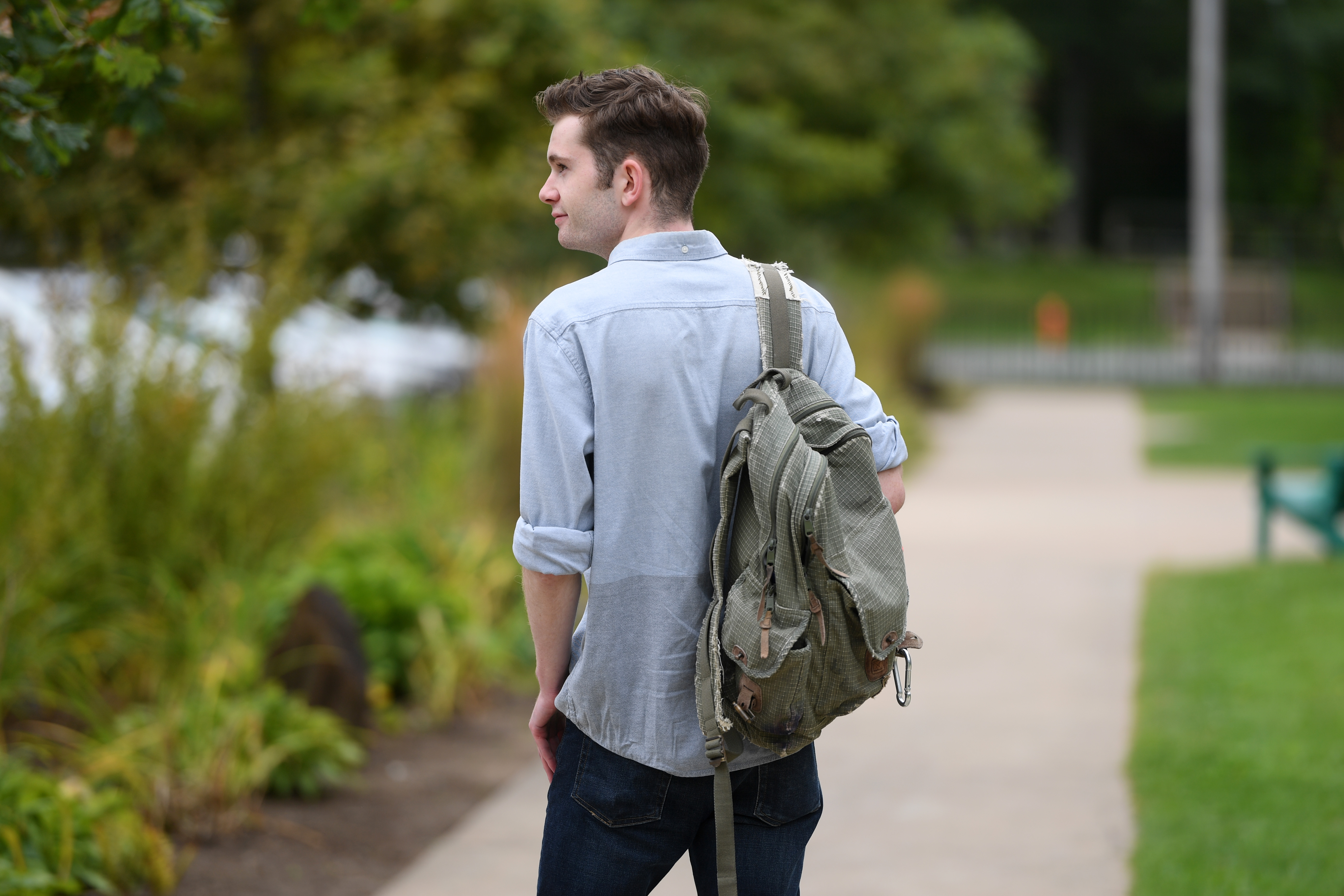 Impact
It's a powerful thing when a community comes together to support those who are struggling. That deep-rooted concern and compassion for one another is what makes the Dalhousie community truly great.
Many Dal students are facing unprecedented and immediate hardships as a result of the COVID-19 crisis, and they need your help. Your support to the Student Emergency Relief Fund will go to the area of greatest student need during this crisis, such as:
• Loss of part-time or summer employment
• Unexpected travel costs and travel restrictions
• Food insecurity issues
• Housing concerns, including rent and utilities
Your donation – no matter the size – will have an immediate and lasting impact on Dalhousie students as they navigate through this unprecedented time. Every dollar helps. If you would like more information about this campaign or how to make a multi-year gift, please contact: Ben McIsaac, AVP Development at Ben.McIsaac@dal.ca or by phone at 902-494-4576.
Supporters
Wynne Lock
Ron Beaton
Best wishes to all the students at Dal during this challenging time. It will pass.
Margaret Marilyn ( please use M Marilyn for all but tax) Hutchings
DON ROGER
Brenda Merritt
Wilma Mays
edris dookie
Jean Macdonald
Susan Mansour
This pandemic is having such a negative impact on us all, not the least of which are the students who work so hard to have the means to obtain an education. It must be so isolating and frightening for them in so many ways and I hope that I can help ease someone's burden a little.
Ingrid Dandanell
Shin Woon Chan
Thanks for the university helping student to continue learning in a safe environment during this unprecedented time.
Martha Ferguson
Together as a community we are strong and will ensure we all get through this! Stay strong and positive and know this is not forever!
Judy Flecknell
Reid Morden
The ability of students to continue their studies is vital. Education is the foundation of a functioning, civil society
Watanabe Toshifumi
Studying is important for students themselves as well as for the society and more for the earth. Regardless where to live, I am proud of studying at Dal and hope increasing more students thinking the same way.
Jane Walker
To all Dal Students, Stay strong. Explore options to stay in school. You will get through this. Thinking of you and sending virtual hugs!
Janet Cooper
Gurminder Singh Chahil
Lisa Goldberg
As we pull together through acts of compassion as a community to support our incredible students, I encourage each of us to give wherever we can. It is only through these generous acts of kindness where we collectively come together that we are able to make the difference needed to see our students thrive.
Lara White
This is a great initiative to help students in need. Most Dal students are working their way through university... I used to be one of them and the loss of income would be catastrophic. I hope this little bit helps.