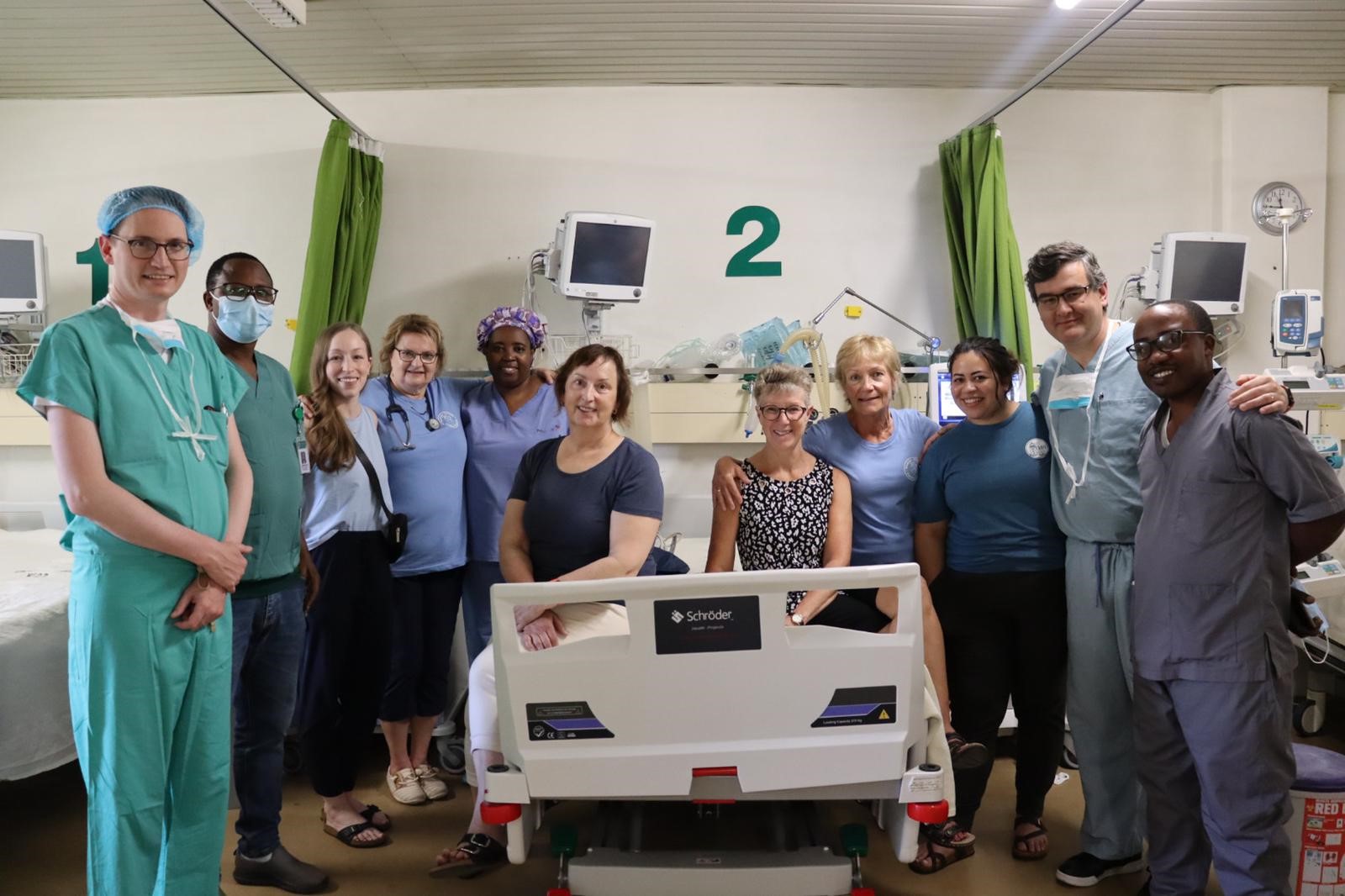 Story
Dal led heart surgery team saving lives in Rwanda
Mending hearts and building hope: the Canadian Rwanda Open-Heart Project (CR-OP)
A Dalhousie-led group of cardiac surgery volunteers will make three trips to Kigali, Rwanda in 2023 to perform life-saving surgeries. This is the second year of a three-year commitment to save lives and support the goal of King Faisal Hospital in developing increased cardiac surgery capacity.
Why is heart damage so common in developing countries?
In many developing countries, the hearts of thousands are hit hard by a common illness – Strep throat. While we know strep throat can be quickly and effectively treated with antibiotics, many people in developing countries go untreated which often leads to serious heart damage including a condition called rheumatic heart disease (RHD). RHD contributes significantly to cardiovascular mortality and without life-saving surgery, people diagnosed with RHD often die.
Thanks to the generous support of donors like you in June of 2022 the CR-OP surgery team travelled to Rwanda, successfully performed 13 live-saving surgeries, and established the collaborations needed to support the development of increased regional capacity for cardiac surgery. In 2023 we want to triple the impact and we need your help.
Donate today and help save lives!
Your support is vital. Each of the three life-saving trips planned for 2023 requires $40,000 in additional funding to be possible for a total goal of $120,000.
Help us save more lives this year by making a generous gift today.
In January, May and October of 2023 CR-OP will be sending an entirely volunteer team of 19 medical professionals to Rwanda to perform 3 weeks of open-heart surgeries, and support Rwanda on the road to establishing its first independent heart surgery program.
The budget for the entire 2023 year leaves a short fall of about $120,000 what we hope to fundraise from the generous community of donors who made our first trip possible."
PLEASE HELP US SAVE LIVES!
If you would like more information about supporting this campaign, please contact Carol Murray at carol.murray@dal.ca or visit cr-op.ca.
Supporters
Tracey Mitchell
I am so excited to see my husband go on another trip to Rwanda with the CR-OP team. I am very proud of the medical work and teaching that the team is doing to help those in need. Safe travels Tracey Mitchell
Joanne Wells
Ralph Wilders
Great effort to promote an independent open-heart surgery program in Ruanda. Keep up the great work!
Lucille Caravan
Joann Clahane
Supporting our friend Hayley who will be a nurse on this project.
C M Huntington
Nadine Woon
Wonderful lifesaving project!
John Fraser
Donick Abad
Anna Bates
Best team of nurses and Doctors I had the privilege to work with when we lived back East in Nova Scotia. They are a wonderful group and Rwanda is so lucky to have them!
Kelly Acker-Roy
Carol Murray
Cathrine Yuill
This is a wonderful initiative and I'm proud to support it as the team plans for three trips in 2023.