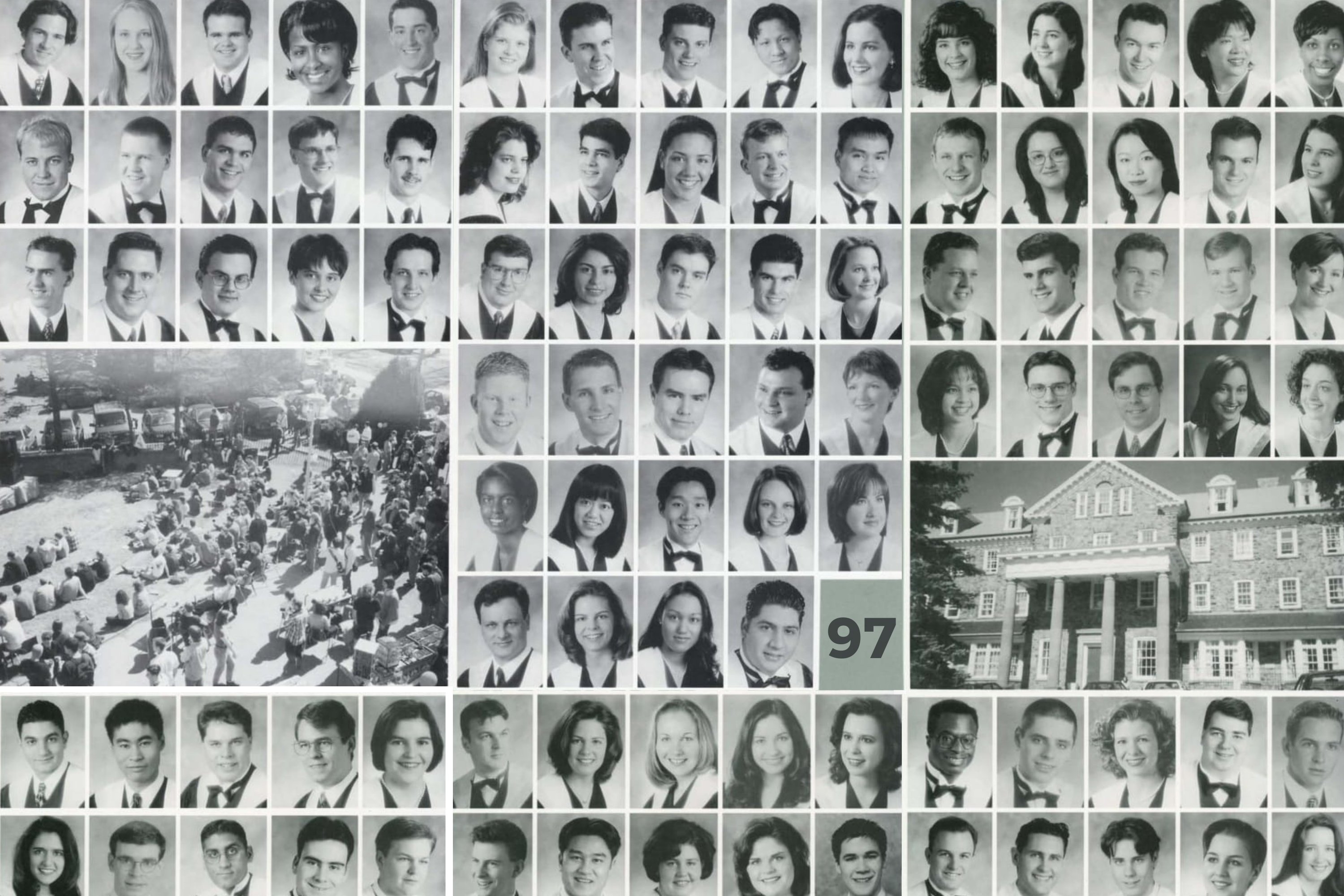 Impact
The BComm Class of 1997 will be returning to Halifax this summer in celebration of our 25th reunion milestone. To mark the occasion, and to give back to the program that educated an inspiring group of leaders, we have established the 'BComm Class of 1997 Scholarship'.
This endowed fund will support scholarship awards each year to one or more 2nd, 3rd, or 4th year BComm students who reflect the program's best aspirations of high academic achievement, leadership, diversity, equity and inclusion.
Through the generous contributions of our class and our family and friends, our goal is to raise $200,000 by the time we celebrate our reunion. Please make a gift today to support BComm students in their path to become tomorrow's leaders. Donations are tax deductible, and your support can make a difference. If you would like more information about this campaign, please contact Jessica Farrell at jessica.farrell@dal.ca.
Supporters
David Finlayson
Joanne Heng
John Grant
We have two daughters and many friends who have loved their education at Dalhousie.
Ariana Elsie McNally
Todd Orchard
Congrats to the team for pulling this all together! Great job!
Tim Barnaby
Tara Hudson
Geoffrey Dzikowski
Lori and Robert Barton
Dana Hatfield
Wade Bo-Maguire
Wade Bo-Maguire
It gives me great pleasure to contribute to this scholarship with my classmates so others can benefit from a Dal BCOM degree like we have.
Mark Deriet
Brian Collins and his wife Amanda Demers are both such wonderful friends who are always so generous with their time; organizing many fun get togethers, helping the community and - most importantly - sharing their quirky sense of humor! We are happy to support them in all of their endeavors, particularly in this cause which provides the younger generation a better chance at success. Way to go Brian and Amanda!
Scott Dalgleish
This is a great cause and Dal is a great Canadian institution!
Kate Walsh
Jeff Doucette
Barrie Stewart
Mark Laurie
Rob Blackie
Ulrik Bengtsson